'19 Kids and Counting' Recap: Jessa Cooks for Ben, Derick Gets a Taste of Fatherhood, Josie Suffers a Seizure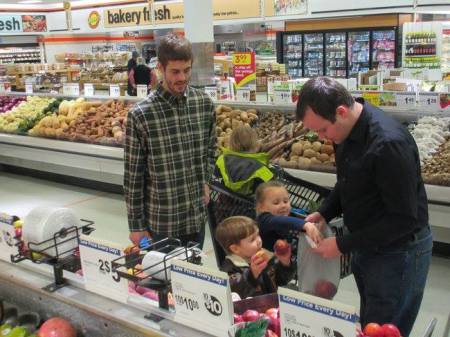 This week on "19 Kids and Counting," Jessa and Ben are back from their European honeymoon, Jill and Derick get some parenting advice from Josh and Anna, and the littlest Duggar suffers a scary seizure.
Jessa and Ben are home fresh from their honeymoon, and the couple starts to settle into married life. "Going from no kissing before our wedding day, and then all of a sudden kissing and living together? I don't think that it's too difficult," says Ben.
Intent on serving a nice meal for her husband, Jessa gets started on whipping up a "chicken with a creamy cheese type of sauce" for their dinner. Though she accidentally cooked the owner's manual in the oven, her dish was a hit with Ben, who savored every bite.
Meanwhile, Jill and Derick know that with Baby Dilly arriving in a few months, it would be wise to get some advice about parenting as soon as possible. The couple heads to DC to visit Josh and Anna to see what it's like to be parents. While Anna and Jill spend quality time together making inspiration boards, Josh, Derick, and all three of Josh's kids head to the grocery store. Derick quickly learned the importance of putting a child in a car seat, learning to control children in the grocery, and keeping track of each one so nobody gets lost.
At the Duggar home, Jim Bob and Michelle are in Chicago, so Jana is in charge of all her siblings. 5-year-old Josie was happily walking and playing until her older brother, James, noticed that something was not quite right with the little girl.
"He asked her a question, and she didn't really respond," said Jana. "She was just sitting there, staring, and then started jerking. He knew immediately, 'Okay, that's a seizure' and so he ran and got me."
The episode's director, Scott Enlow, stepped in to help a terrified Jana before the paramedics showed up. Josie was taken to the hospital and given a CT scan.
Josie, who was born 25 weeks premature, was in and out of hospitals throughout the first year of her life. Later, Michelle says that this is not the first time that this happened to her little girl.
"One of the little glitches for Josie is that if she runs a fever she does have a tendency to have febrile seizures," she explains. Thankfully, the doctors were able to get Josie's fever down at the hospital, and she was able to go home.
"19 Kids and Counting" airs Tuesdays at 9 p.m. on TLC.