'Absolutely Fabulous: The Movie' Trailer Released, Features Cameo of Kate Moss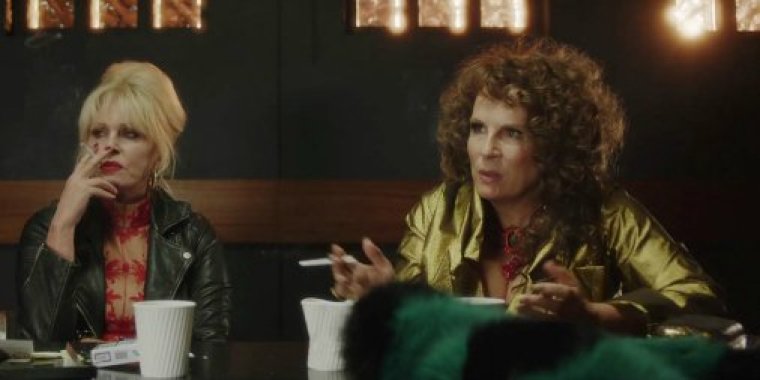 Good news for all the fans of the BBC television sitcom "Absolutely Fabulous." A movie version is coming up and the first trailer has been released already. According to a report by Daily Post, the new sneak peek is out and it features the two stars of the show, Edina Monsoon and Patsy Stone, played by Jennifer Saunders and Joanna Lumley respectively.
Known for being obsessed with brands, drinking until they drop and popping pills, the duo are going to take on a plotline that will surely have fashion aficionados hold on to their seats as Kate Moss will be making an appearance as herself. As detailed in The Guardian, the two head over to fashion party after finding out that the supermodel is searching for a new PR. However, things turn upside down as they will be blamed for potentially killing Kate Moss after Eddy accidentally knocked her off a wall and into the Thames.
The Sydney Morning Herald noted that the pair will then escape from the buzz and head over to glitzy French Rivera where they will continue to live the luxurious and fabulous lives they always thought they were born to live. The trailer also exposed that aside from Moss, the film will be packed with other cameos from famous celebrities. Spotted in the trailer are Stella McCartney, John Hamm and Rebel Wilson who is seen playing as an air hostess who tasers Patsy.
Jane Horrocks as Bubble and June Whitfield as Eddie's mother will also be appearing in the film along with other series regulars, Lulu and Kathy Burke. Eddie's daughter, Saffron, will also be part of the movie. Julie Sawalha will reprise her role as Saffron who is expected to use the same tone of exasperation she has been using with her mother since the series started in 1992.
"Absolutely Fabulous" is slated to hit theaters in Australia on Aug. 4.