'Agents of S.H.I.E.L.D' Season 3 Finale Episode Spoilers: Which Character Said Goodbye Forever?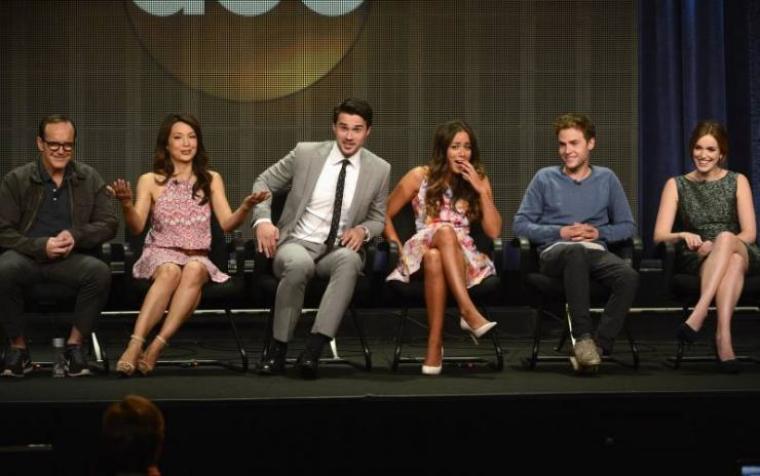 American action-hero television series "Agents of S.H.I.E.LD" Season 3 has come to an end. But unlike the show that is still to return to the small screen for its fourth season, one character bid goodbye permanently. The two-hour finale episode titled "Absolution"/"Ascension" aired on Tuesday and it sadly showed the death of a core agent. It's no surprise though as it was already expected that someone will die in the team as shown in a premonition that Daisy (Chloe Bennet) had. And the unlucky guy is none other than Lincoln (Luke Mitchell).
As detailed in IGN, Lincoln showed a selfless act after sacrificing himself just to stop Hive (Brett Dalton) from turning the world into "Primitives" with the use of a stolen warhead. Daisy initially thought that it was her own life that was going to be taken away but her Inhuman boyfriend made sure to protect and save her by knocking her out of a ship that will be set out to the sun to destroy Hive and his plans. Daisy tried to ask for help to save Lincoln but to no avail. Needless to say, Lincoln and Hive had accepted their deaths.
Before season 3 concluded, the show had a time jump of six months. Screen Rant cited that Coulson (Clark Gregg) and Mack (Henry Simmons) were seen on a stakeout. Eventually, it was revealed that they were actually out looking for Daisy who apparently did not do so well after Lincoln's death. She ended up going rogue, using her powers to mug banks. Her Marvel Comics codename, Quake, made it to the headlines but for the wrong reasons.
The rest of the story will continue on to season 4 which is expected to premiere sometime in the fall. International Business Times noted that it will have a new time slot, which will be Tuesdays at 10 p.m. EDT on ABC. And though not much has been revealed yet, it's speculated that things will pick up from the last episode's events including Daisy's flight from S.H.I.E.L.D.