Allen Iverson vs Stephen Curry: Basketball Hall of Famer Says the Golden State Warriors Superstar Would be His Biggest Rival if He is Still Active in NBA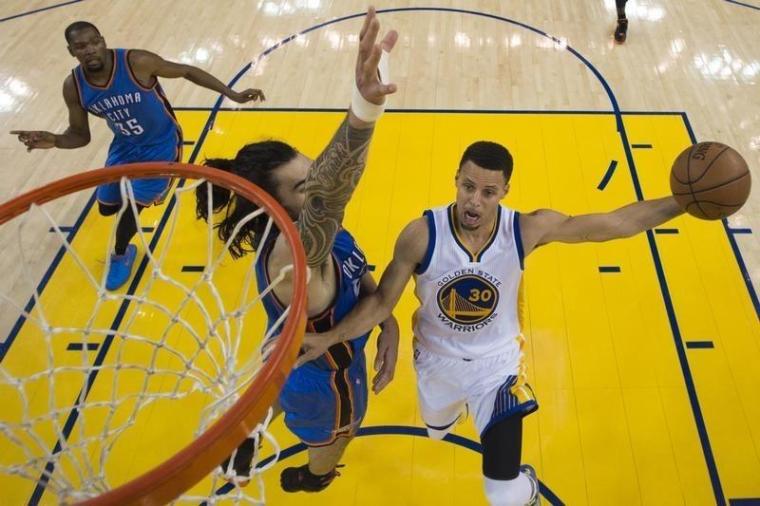 Since two-time NBA MVP Stephen Curry rose to fame, some sports analysts and fans compared his basketball talents to 2016 Naismith Memorial Basketball Hall of Famer Allen Iverson. In a recent interview, Iverson affirmed that the Golden State Warriors superstar would be his toughest competition if he is still active in the NBA today.
Curry as Iverson's Biggest Rival

Iverson told FN that he would surely find a hard time guarding Curry if he is still playing for the league. He commented that Curry is the toughest player to guard on the NBA court at present. He also mentioned Russell Westbrook of Oklahoma City Thunder and Kyrie Irving of Cleveland Cavaliers as the players who have the same wavelength with Curry.
Iverson's comment did not come as a surprise as he has always been vocal about his fascination for Curry's extraordinary basketball skills. In an interview with Sirius XM NBA Radio in February, the Philadelphia 76ers legend commented that watching Curry play feels "unreal." He stated he was a certified serial killer during his prime, but Curry got the amazing jumper and handles he has never seen before.
Last March, the 41-year-old retired professional basketball player shared to Brian Seltzer of Sixers.com that Curry is a different kind of NBA player. He stressed that the 28-year-old point guard is a "whole different monster" when it comes to handle and shooting efficiency.
Iverson vs Curry: Career Statistics

Iverson is known as one of the most electrifying players in the history of the NBA. He catapulted to fame for his ability to use lethal crossover in shaking a defender.

Curry has been compared to Iverson because they are similar in some ways. They are both dominant at their position despite having short stature. Curry is a better shooter than Iverson though, which is the apparent reason why the Hall of Famer considers Curry the toughest to guard in the league.
Curry won the NBA MVP awards in the past two seasons. The Warriors guard obtained the league-high record last season after averaging 30.1 points per game while shooting 50.4 percent overall.
On the other hand, Iverson led the league in the scoring board four times during his 14-year NBA career. He has the most impressive record in 2001-02 NBA season where he finished with an average of 31.4 points per game. He also won the NBA MVP honors in the 2000-01 season.
ESPN's SportsNation conducted an online poll last month asking basketball fans who is harder to guard between Iverson and Curry. Iverson emerged as the fan favorite with more than 22,000 votes while Curry lagged behind with almost 11,000 votes.