Baton Rouge Riot Alert Issued in Wake of Alton Sterling's Death Protests; Obama Cancels European Trip
FBI Issues Warning in Relation to Anti-Discrimination Protests and Rallies Across the U.S.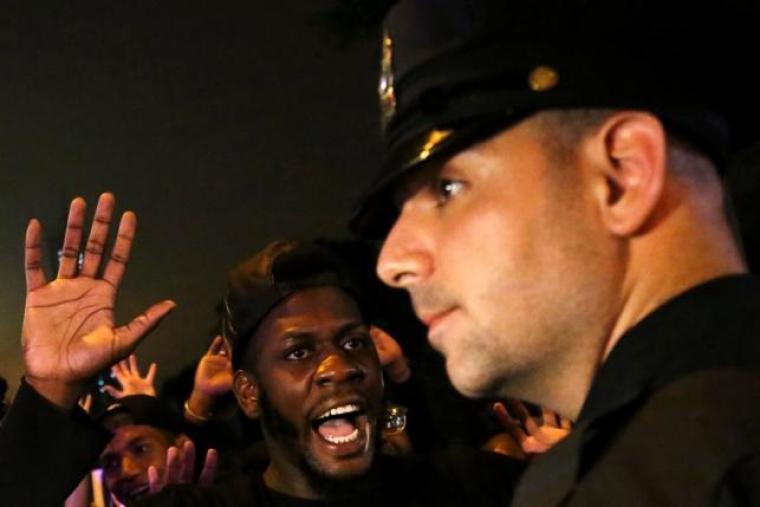 Heat continues in the US with the black community protesting against racial discrimination involving the police.
In Baton Rouge where Alton Sterling was killed by two white Louisiana policemen on Tuesday, protesters once again gathered outside the Baton Rouge Police Department on Friday shouting "No justice! No peace!" and waving handmade signs. Some drivers passing by stopped to offer bottles of water to protesters.
"Black boys are being killed and this is just the culmination of what has been going on for decades," said Baton Rouge resident Marie Flowers who joined the protest. "To me, this is just a snapshot of north Baton Rouge and how frustrated they are. They are so frustrated with this bull crap."
Police responded to a 911 call on Tuesday with a report from an anonymous man about another man with a gun outside a Baton Rouge convenience store who was threatening him while selling CDs. Videos posted online showing Sterling's shooting death sparked "Black Lives Matter" protests across the nation accusing police of racial discrimination against black people.
FBI issues warning in response to Baton Rouge rallies
The FBI issued an alert to Louisiana law enforcement agencies to warn them of violence against officers as well as planned riots in the coming days. It was issued in the New Orleans division of the FBI. The alert was dated July 7 and includes disturbing images from social media including one showing a masked person slashing the throat of a restrained uniformed police officer and another post stating "must kill every police!!!!"
Dallas police shooting prompts Obama to cancel European tour
Following the reports of police shooting in Dallas, U.S. President Barack Obama is expected to abandon his tour across Europe to travel to Texas early next week before hosting a crisis summit at the White House alongside senior police officials and community group leaders.
On Friday, five police officers were killed and 12 other people were shot in an ambush by a sniper identified as 25-year-old Micah Xavier Johnson, a military veteran who had served in Afghanistan. Dallas Mayor Mike Rawlings said investigators have confirmed Johnson was the "the lone shooter in this incident." Johnson was shot dead after all negotiations failed.
It was reported that Johnson told police negotiators he was upset about the recent police shootings of black men, particularly Louisiana's Sterling and Minnesota's Philando Castile who was shot dead on Wednesday on a separate incident.