Apple Announces That All of Its Facilities Worldwide Now Run on 100% Renewable Energy
Apple has just announced that it has reached a lofty goal the company has been working on — running all its facilities, worldwide, on 100 percent renewable energy. That means every building ran by Apple worldwide, in 43 countries, are now either running on clean energy or have bought enough credits to offset what little fossil fuel power they are using now.
This achievement was claimed by Apple not just for their new headquarters in Cupertino, which is literally covered with solar panels, but also all their offices, data centers, and facilities in 43 countries, according to the newsroom post the company has put up this Monday, April 9.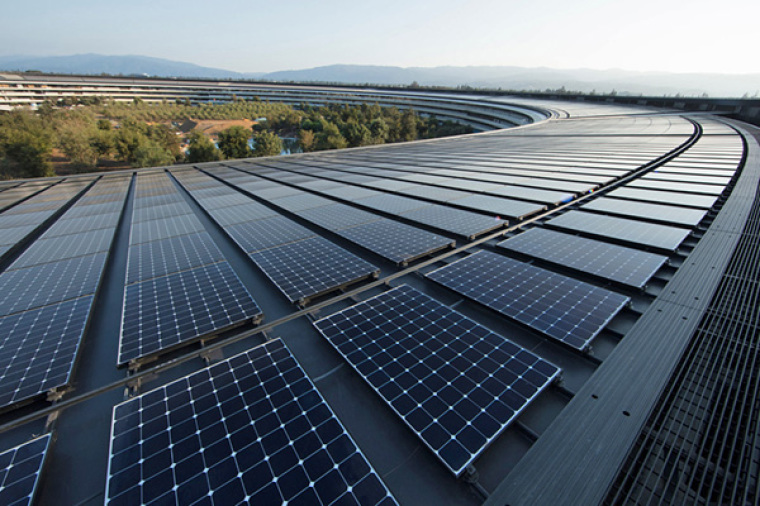 "We're committed to leaving the world better than we found it. After years of hard work we're proud to have reached this significant milestone," Tim Cook, Apple's CEO, said in the announcement.
The company has been investing in solar energy, hydroelectric power and biogas facilities in the US over the years as it tried to get rid of the last few percentages of its operations still reliant on non-renewable energy. Just as Donald Trump announced that his administration is pulling the country out of the Paris climate agreement, Apple was busy issuing $1.5 billion in green bonds, the biggest in US corporate history.
By then, Apple has already announced that it is operating on 96 percent renewable energy.
Apple has facilities in the United Kingdom, China and India, not all of which has readily available access to renewable energy. Apple's retail centers, for example, are still connected to the grid, even if the company has filled every square inch of its roof with solar panels.
The company's claim that they are running 100 percent on renewable energy, then, is technically not accurate, as The Verge pointed out. Since it's impossible to be free of non-renewable energy sources aside from disconnecting from a municipal power grid altogether, Apple has been collecting and paying out Renewable Energy Certificates, or RECs, to offset any fossil fuel energy an Apple facility might have used.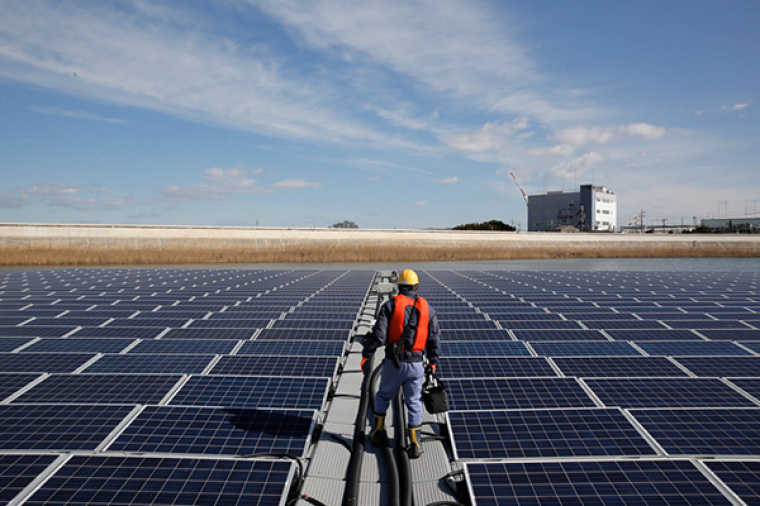 RECs can be bought or traded for, but Apple is also earning its own by investing in wind, solar and other clean energy projects not just in the US but also in other parts of the world. Thus even as they sometimes dip to gas-powered electricity, all the excess green energy they send back to the grid is Apple's way to compensate.
Also, some of the newest Apple facilities are now designed to really run on 100 percent renewable energy to the point that they are self-sufficient. The new Apple Park campus is one example, and all new structures that the company will build from this point on are expected to follow suit.
"We're going to keep pushing the boundaries of what is possible with the materials in our products, the way we recycle them, our facilities and our work with suppliers to establish new creative and forward-looking sources of renewable energy because we know the future depends on it," Tim Cook added in Apple's announcement.