Ariana Grande Stars in Viral Video with Jimmy Fallon; Named as TIME Magazine's 100 Most Influential People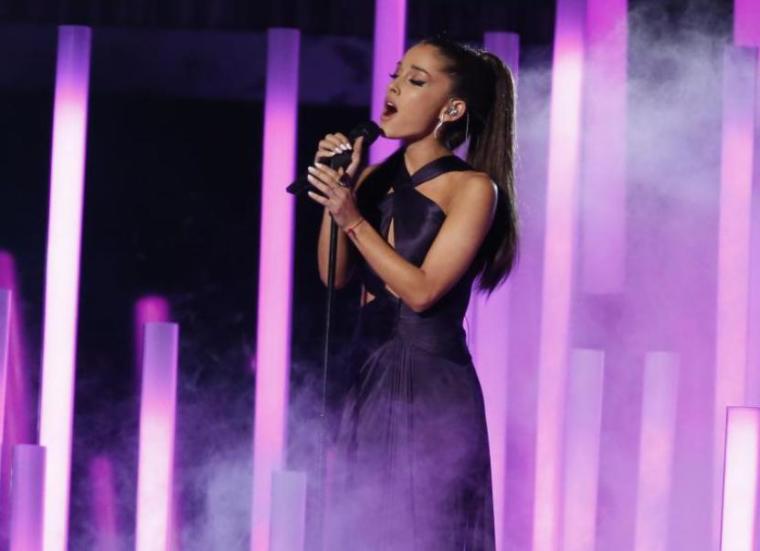 Hit maker pop singer Ariana Grande took over the social media world this week after a video of her doing a conversation lip sync battle with comedian and host Jimmy Fallon became viral. According to a report by website Self, the latest video idea was for Fallon's TV show, "Tonight Show" wherein he invited once again Grande on Monday's episode.
And since Fallon has always been known for playing fun games with this celebrity guests including lip-sync battles, they gave the game another—but just as entertaining—approach. The video is apparently a hit with now over one million views at YouTube. As detailed in TIME, the video kicked off with Fallon knocking on Grande's dressing room. When she asked, "Who is it?" Fallon pops in lip syncing the words "It's just me, myself and I," a line from the popular G-Eazy song "Me, Myself and I." Grande then answers "Hey, what's going on?" from 4 Non Blondes song "What's Up."
The lip sync conversation went on for more with topics like sharing throwback photos with each other wherein the 22-year old singer lip sync a line from Lukas Graham's "7 Years" while the 41-year old host responded with a line from Frank Sinatra's "When I Was Seventeen." Other songs used in the video included "Stressed Out" by twenty one pilots, "Lean On" by Major Lazer, "Work" by Rihanna, "Work From Home" by Fifth Harmony and even Justin Bieber's "What Do You Mean" and "Sorry."
They also lip-synced to the tune of Meghan Trainor's "NO" and R. Kelly's "Ignition (Remix). And when Grande asked Fallon about his plans for the weekend, the latter answers he's going to Home Depot to check out the lighting section, which he then bursts out the chorus of Sia's "Chandelier" song. He also managed to mention Grande's latest single "Dangerous Woman," which the pop star sang at the end of her guesting.
And speaking of "Dangerous Woman," Grande slayed the stage at the TIME 100 gala after performing the song. Daily Mail noted that Grande was also named one of TIME magazine's 100 most influential people.