Armie Hammer Explains Why He Quit Twitter: 'It's a Toxic Environment'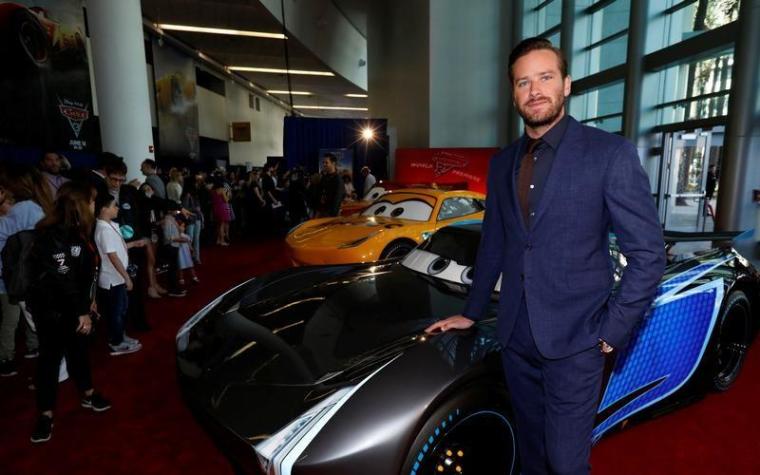 Armie Hammer has spoken out as to why he quit Twitter.
The star of "Call Me By Your Name" Armie Hammer had just recently deleted his own Twitter account following a rather unpleasant Buzzfeed article centered around him. After his fans had noticed that his Twitter account has disappeared, many were left wondering as to what had happened. Now, the 31-year-old actor has finally addressed the issue regarding his Twitter handle.
"I just have no impulse control," says Hammer during TheWraps' Screening Series held in Los Angeles on Tuesday at the Landmark Theatre. "So if somebody says something stupid, I couldn't help but say something back, and then it just exploded. This is a toxic environment, and my life is way better off. It's so funny — People are so addicted and into Twitter, it seems crazy that someone could walk away from it! They're like, wait, he DELETED IT? It was actually really easy," he added.
Before deleting his Twitter account, however, Hammer managed to send a response regarding the Buzzfeed article featuring him saying, "Bitter AF."
Buzzfeed had recently published an article titled "10 Long Years of Trying To Make Armie Hammer Happen" which had taken a jab at his career and the somewhat lack of progress he has had, as the article puts it. While the article itself is meant to highlight the issue regarding the lack of diversity and inclusivity in Hollywood, fans of the actor deemed it unnecessary that it had focused on Armie Hammer in a negative light.
According to the article, Hammer had been given numerous chances during his career, a privelege that has been claimed to be given to handsome, straight white men. Clearly the actor did not take the article lightly including several of his fans. However, there were a number of people who did agree with the article's overall message but did not appreciate the negative focus on Hammer's career.