'Arrow' Season 6 Episode 16 Spoilers: The League of Assassins Come for Thea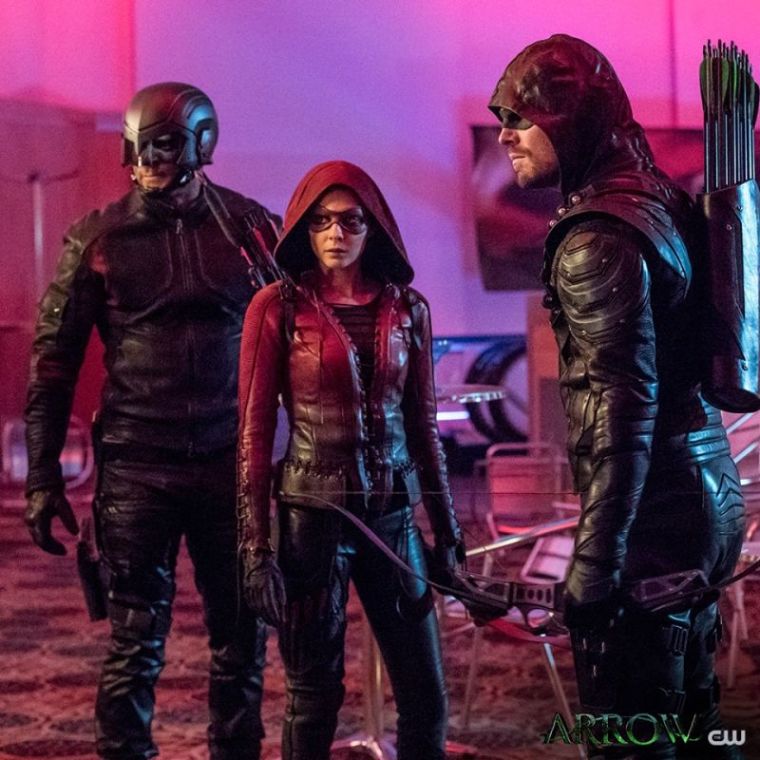 In episode 16 of "Arrow" season 6, the League of Assassins is coming for Thea (Willa Holland) as the new heir to the Demon.
On the next and final episode of "Arrow" season 6, titled "The Thanatos Guild," the League of Assassins is coming for Thea so that she can claim her birthright of being an heiress to the Demon.
In the final moments of episode 15, a member of the Assassins was spying on Thea and Roy (Colton Haynes) who reported to a mysterious "master" that she's found the heiress to the Demon.
But Thea and Team Oliver won't be completely blindsided by their attack. According to the episode 16 listing on The Futon Critic, Nyssa (Katrina Law) will give them a heads up that the Assassins are coming after Thea.
In the episode 16 promo, Nyssa also talks to Thea about how critical her situation is now that she's the new heir to the Demon.
"You are an heiress to the Demon, that is something you never truly run from," Nyssa explains.
"You cannot deny your father's legacy any more than I can deny mine. They will find you," she says to Thea again, emphasizing that she's in great danger now.
When Oliver (Stephen Amell) and the rest of the team come face to face with the Assassins, he tries to order them to "stand down." However, because he's no longer the heir, it's expected that they wouldn't listen to anything he says.
Meanwhile, one possible reason that the Assassins are determined to get Thea is that they are keen on locating a mysterious box that Malcolm (John Barrowman) had kept.
The leader of the Assassins, Athena (Kyra Zagorsky), could be thinking that Thea will help them locate the box.
The season 6 finale of "Arrow" airs on Thursday, March 29, at 9 p.m. EDT on The CW.