Beyoncé and Jay Z Spotted Together Since Release of Album "Lemonade," Couple Appear Happy Together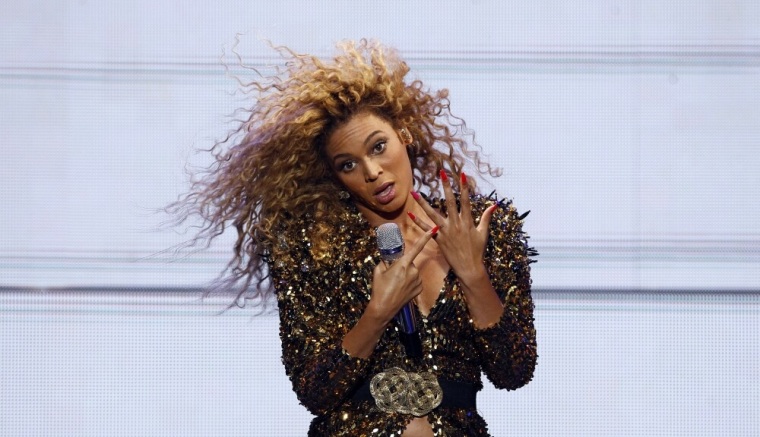 Pop star Beyoncé and her newest album "Lemonade" made a lot of buzz around the world last week upon the release of her new songs in the subscription streaming service Tidal. Apparently, Queen B's album became sort of a respond to years' worth of marital rumors—Jay Z having an affair. Packed with lyrics pertaining to cheating, lying and accusing, "Lemonade" had the world thinking who "Becky with the good hair" is.
But despite the heavy speculations created, it seems like the "Bonnie and Clyde" singers have already mended the rough patch that is described in the album. According to a report by Mirror UK, the couple were spotted together for the first time since Beyoncé released "Lemonade."
They were photographed together riding a golf cart in Miami on Tuesday prior to the singer's first concert for The Formation World Tour. Beyonce was seen wearing a costume while the rapper appeared casual with white shirt and jeans. The source noted that the two looked happy and in love, as if none of the lyrics in the album actually happened.
Vanity Fair also cited that Jay Z was seen on the same day puffing a cigar with a friend on Tuesday, looking relaxed and with no tension at all. It gives the impression that the 46-year old hip hop artist has had a lot of time to process the content of the album.
In a report by Entertainment Online, a source claimed that Jay Z was part of the creation of "Lemonade" and even knew every song that was going to be released.
"He knew the lyrics; he knew the implications. He had to approve the songs before release. . . Jay is all about self-expression, so he gets it," stated the source. "Beyoncé shares music before it's released with Jay so he can listen and share his thoughts. When it comes to music, they are very in it together and supportive of each other's craft."