'Bill and Ted 3' Happening Soon, Reported to be Set in the U.K.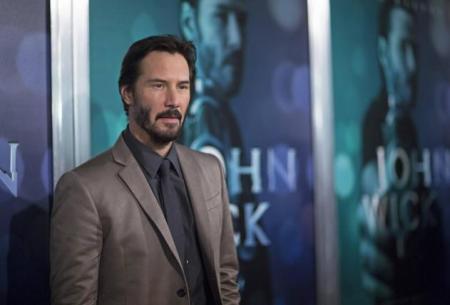 Science fiction comedy buddy film "Bill and Ted" is getting a third sequel after 25 years since the last film in the franchise. According to a report by Inquisitr, it has been confirmed already that the movie will go in production with the original main stars set to return. Alex Winter and Keanu Reeves will both reprise their roles as Bill and Ted respectively.
And as to how much progress the movie is making, Movie Web detailed that the script by Ed Solomon and Chris Matheson has been written already. Winter also spilled that production for the film may start at the end of 2016 or at the beginning of 2017. Nonetheless, a studio has already pledged to back the movie up, as noted in Crossmap.
Fans who saw the first film, "Bill & Ted's Excellent Adventure" may recall that the pair of buddies traveled through time. In the second film titled "Bill & Ted's Bogus Journey," they faced an evil robot that caused their death. However, they were able to rise from dead after dealing with the Grim Reaper.
Not much is known about the third follow-up but as noted in Cinema Blend, there are reports saying that the untitled film will be set in various eras in London. The U.K. as the next setting is quite far different from the first two movies but knowing the genre, it's expected that "Bill & Ted 3" will be packed with humor and out-of-this-world adventures.
It may just even feature some of the places in London in different times and some British figures like the Queen. However they will do the movie, fans will just have to wait and see. In an old interview with Reeves, he said that they are doing their best to come up with the right story.
"We're just trying to get the script together. We're trying to get the story right," Reeves said. "We're working with this studio so we have a little bit of support, in a sense of like if the material comes through we'll try and make this picture. We're really just still trying to get the story right," he concluded.