Britney Spears Fired From 'X Factor'? Singer's World Turned Upside-Down by Fatherhood Claims
New reports have stated that X-Factor mogul Simon Cowell has been disappointed with Britney Spears' performance on the show, with reports claiming he believes she was too boring.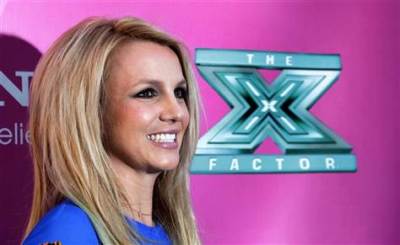 "Britney will get the boot," an alleged insider has said, according to Us Weekly.
"Producers wanted her for the long haul, but it isn't working. They paid all that [$15 million] for her to say 'amazing' and offer half-claps. He wanted crazy Britney, but he got boring Britney," another source told the publication.
The second season of the X-Factor finished recording on Dec. 20, which means that Spears could technically be fired at any point before the third season begins.
Her work life is not the only thing up in the air, though, as Spears' former brother-in-law, Christopher Federline, recently filed a petition claiming he is the "true father" of her son, Sean Preston. Federline has also allegedly filed for a restraining order after alleging that Spears stole his credit card to buy nearly $5,000 worth of comic books for her boys.
"Last week Britney Spears went to Kevin's house to pick up Sean Preston & Jayden James and my wallet was on Kevin's coffee table, when Britney opened it up and stole my Capital One credit card. Then Britney Spears used my stolen credit card without my consent to order $4,569.02 worth of comic books… I disputed this card when I got my credit card statement," the petition reads.
Federline then alleges that Spears "blackmailed me and told me if I tell the police that she stole my credit card that she will tell the world I'm the true father of Sean Preston, not Kevin. I do confess I slept with Britney, and I am the true father, but the public does not need to know. I seek a restraining order from Britney Spears. She is out of control and a maniac," Federline concludes.
According to Us Weekly, a judge dismissed the case two days later and neither Spears nor Federline have commented on the case or allegations.
Leaked Britney Spears X Factor Audition (VIDEO)