Chip and Joanna Gaines' Real Reason for Leaving 'Fixer Upper' Revealed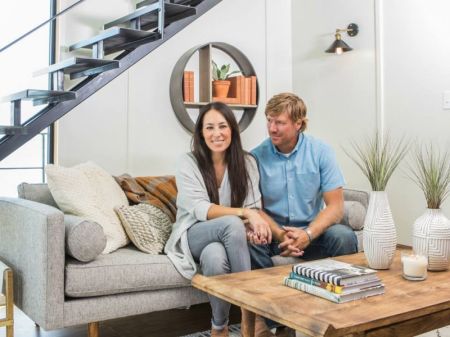 Chip and Joanna Gaines recently opened up about the real reason behind their decision to end "Fixer Upper."
The HGTV stars are stepping away from the limelight after "Fixer Upper" airs its fifth season to focus on their family and their other businesses. In an interview with PEOPLE, the couple talked about what went into their decision to leave the show.
"We gave everything we had to this show — the beautiful homes and those sweet families — but this just felt like the right time to catch our breath for a bit," Joanna told the magazine.
Since the series began five years ago, the Gaineses have been working endlessly as they built their home improvement empire together. Their HGTV stint opened a lot of opportunities for them — helping their brand gain more popularity.
However, the pair explained they needed to take a break from all the work they have been doing. Aside from raising four kids, Chip and Joanna had to shoot for 11 months every year. They are also very hands-on when it comes to their company Magnolia Market, which currently employs 500 people.
"We really want to focus on this break and take a step back to let this all soak in. Regardless of what the future holds, we are hopeful for what God has for us and our family in this next season."
Although Chip and Joanna have already explained why "Fixer Upper" is ending, Page Six notes it could be a career move for the pair. HGTV is owned by a company called Scripps, which is in the process of being purchased by Discovery Communications. Network insiders told the media outlet that Chip and Joanna are only expecting a bigger deal from Discovery once the sale is completed.
The fifth and final season of "Fixer Upper" premieres next month on HGTV.