Chris Brown and Karrueche Tran Reportedly Back Together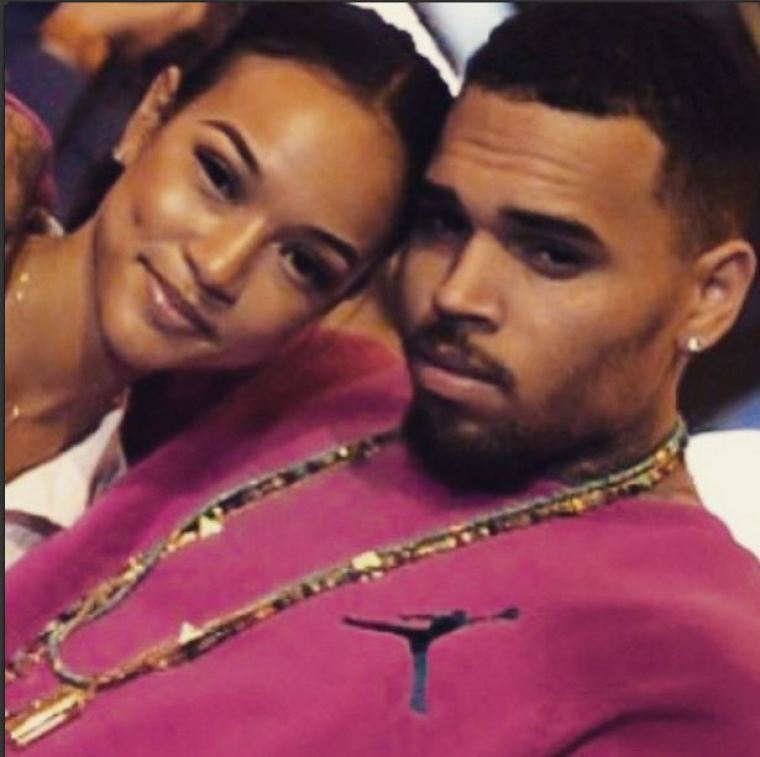 When news of Chris Brown fathering a child with another woman broke on the Internet earlier this year, it appeared as though that was the last straw for his on-off girlfriend, Karrueche Tran. Tran broke up with the singer on social media on March 4, tweeting, "Listen. One can only take so much. The best of luck to Chris and his family. No baby drama for me."
But now, reports claim that the two are back together and are taking it slow this time. A source from Hollywood Life says "Chris and Karrueche are back together and taking things slow. And she's back to wearing his rings again."
Speculation that the two were back together began on April 30, when Tran uploaded a picture of two dogs that reportedly belong to Brown on Instagram. It was also reported that the couple talked about spending the weekend together in Las Vegas to watch the Mayweather-Pacquiao fight.
"Chris and Kae were talking about having a big weekend together in Las Vegas. It was supposed to be their first time being together since his baby bomb," added the insider.
The source also claims that Brown and Tran have been communicating with each other again.
"Chris and Kae have been talking and texting again. She tried so hard to put him out of her life and move on but in the end she just loves him too much to say goodbye," said the source.
It was reported that after their breakup, the model immediately cut off communication with the "Ayo" singer and vowed to Iyanla Vanzant during an emotional interview on OWN that she'd never get back together with him.
As for Brown, it was reported that during all this time that Tran has avoided his calls, the singer has been reportedly doing all he can to get her to speak with him again. And though he has never released a statement about the child, a little girl named Royalty, Brown has taken to Instagram several times to share pictures of the tiny tot, acknowledging that she is indeed his daughter.