Chris Brown and New Baby Daughter Royalty Seen on Instagram, Karrueche Tran Impressed?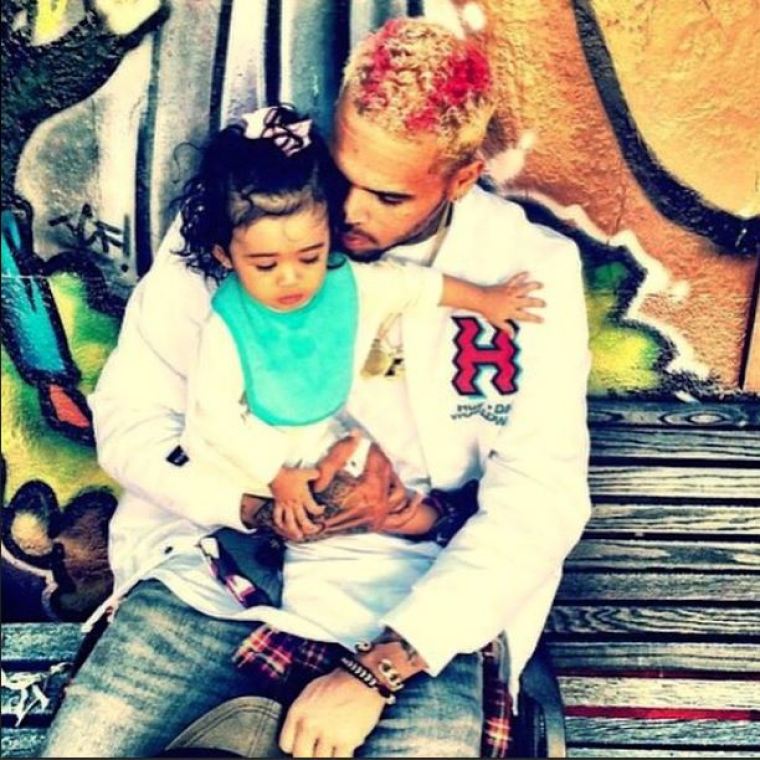 Karrueche Tran has broken up with her on-off boyfriend Chris Brown after news of the singer fathering a child with another woman leaked online. Though Brown hasn't spoken about the child, a baby girl named Royalty, the singer recently took to Instagram to post a picture of him cuddling the child, and Tran is said to be impressed with Brown's newfound maturity and the fact that he appears to be a loving father to the little girl.
"When Karrueche saw the photo of Chris and Royalty, she dropped her phone," said an insider to Hollywood Life. "She went to the bathroom for a few minutes to catch her breath and compose herself, and when she came back out and looked at it again, she smiled. The fact that Chris is finally growing up makes her happy."
"Karrueche is so proud of Chris and finds it refreshing that he's taking care of his responsibilities," the source added.
One of the singer's friends, Tyrese Gibson, took to Instagram to share a new shot of Brown with Royalty and captioned the photo with some words of encouragement and advice for the new journey ahead.
"Use this moment- Use this God given stage to give other young kings permission to get more involved with their kids," Gibson began. "Rather planned or not—it was ultimately in God's plan for #Royal to be here."
Gibson also revealed that after the birth of his own daughter, he "cleared out all things, people and situations that no longer belong" because keeping them in his life would directly affect his daughter.
"Chris…My brother everything is going to change," he added. "It's not about you anymore, everything we do, say, everyone that we allow to stay around us, every deal offer you accept, will directly affect your daughter."