Chris Soules and Whitney Bischoff Headed for A Breakup?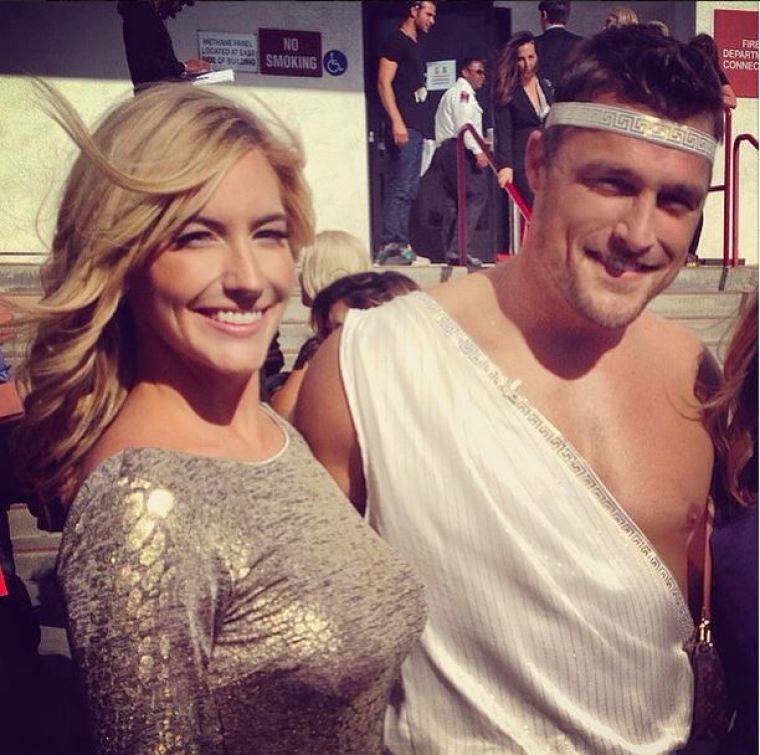 Has the "Bachelor" curse struck again? Rumors that Chris Soules and Whitney Bischoff are headed for a breakup started circulating when Bischoff wasn't seen at "Dancing With the Stars" last week to support her man.
Soules fueled the rumors when he tried to explain his fiancée's absence.
"She actually went back to Chicago this weekend. I'm not even existent to her, and she's missing friends and home, so she's going to take time back there, and I'm sure she'll be back in the next couple weeks, hopefully if I'm still here," he told Glamour.
Bischoff's absence was not the only sign that the couple's relationship is in trouble as Radar Online reports that some of the 33-year-old's closest relatives haven't even met his bride-to-be.
"I have not met her [Whitney]", Soules' grandmother Beverly Soules told Radar. "I've only seen her on TV."
Meanwhile, a "DWTS" insider told Radar that with Bischoff heading back to Chicago, it looks as though their split will be permanent.
"Whitney going to Chicago, this isn't a trial break," said the source.
According to the source, Soules is thrilled to have a break from his fiancée.
"Chris is happy to get away from her," the insider said.
The source also says that being away from Bischoff gives Soules time to focus on what he really wants right now.
"Honestly, Chris just wants to be famous. He doesn't really want to be in a relationship right now. Chris cares more about the fame than he does Whitney," the source claimed.
Bischoff's family spoke out to defend the relationship, with Marsha Mudd, whose husband Philip Mudd, is Bischoff's stepfather telling Radar, "We watched [her win his heart]. It was all over the media so you kind of know what's coming. We wish Whitney the best."