'Clash of Clans' Latest Update: New Dark Elixir Troop on its Way?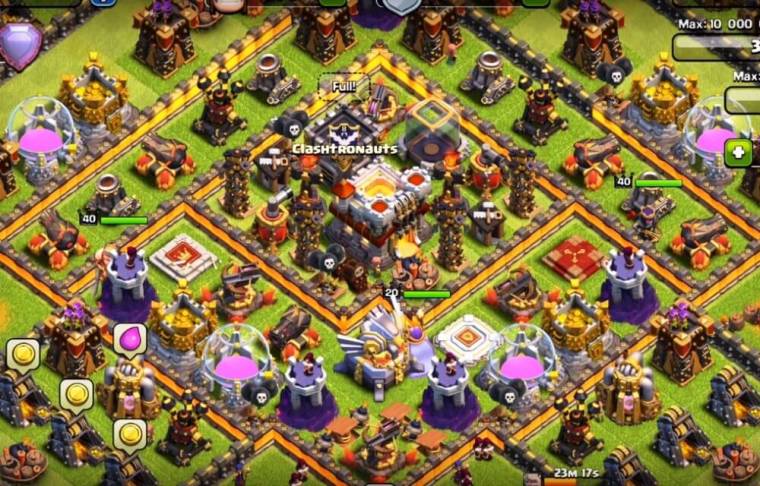 "Clash of Clans" is bound to get another update in a few months that will add a new Dark Elixir troop to Town Hall 10.
So far, game developer Supercell has chosen to stay mum on the rumored next "Clash of Clans" update. However, MobiPicker says the introduction of the new Dark Elixir troop to Town Hall 10 is almost certain.
Supercell has already announced the coming of a huge update via the official Facebook page of "Clash of Clans." There are those who think the update will come this month, but there are no indications pointing to that schedule so far.
When asked about the announced Town Hall 10 update, the developer only said they are focused on the other aspects of the game, NeuroGadget reports.
While Supercell has not yet released any details about the new Dark Elixir troop, which is rumored to come with the next "Clash of Clans" update, NeuroGadget says the troop will change the balance of the game. The developer is expected to announce soon if the addition will indeed be a Dark troop or just a regular troop.
Other rumors talk about a troop called the Ice Mage who can freeze enemies and establishments. This information has also not yet been confirmed by Supercell, the report details.
Meanwhile, there are speculations about Supercell not being able to give "Clash of Clans" much attention because its hands are full with another game. "Clash Royale," a card strategy game, is expected to be released in March.
"Clash Royale" involves the collection and upgrade of unique cards while trying to destroy their enemies' towers. The characters featured in the game are also from the "Clash of Clans" universe. Once they achieve a victory, they will be given additional cards and trophies. They will also be able to invite other players to private duels and expand to new arenas, the report explains.
The next "Clash of Clans" update will most likely be rolled out in April.