'Days of Our Lives' Spoilers, Plot News April 27 to May 1 Episodes: Brady and Melanie Try to Escape From Kristen's Place
Last week on "Days of Our Lives," Kristen tells Dr. Mandrake that Brady thinks that she had his child, and that means that Victor is now spying on her. Mandrake says that he sent the nurse away. He describes the woman, and Kristen rushes into Christopher's nursery. She sees Melanie there. Kristen tells her that she won't call the authorities and calls Brady to come to the castle.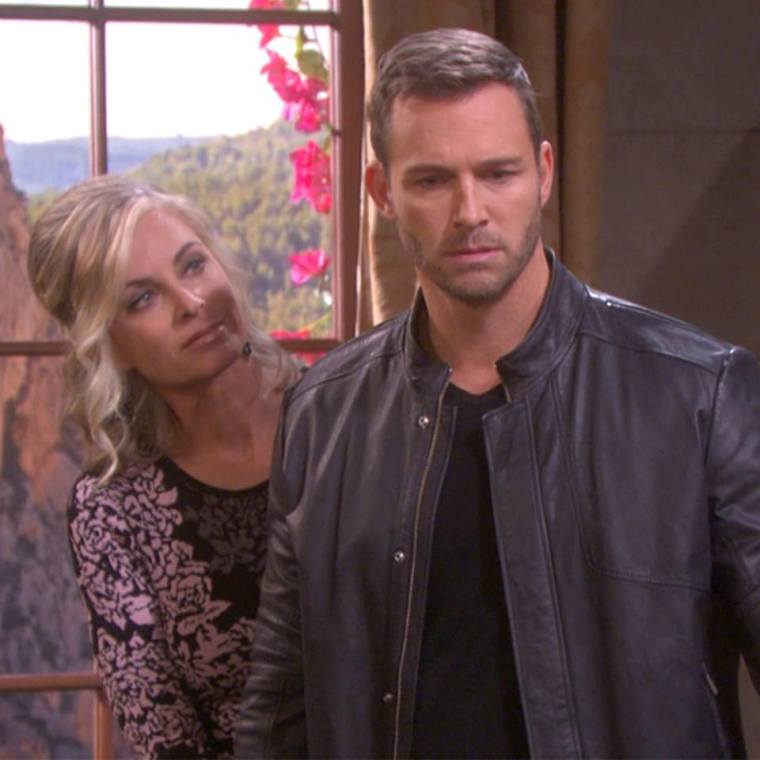 Kristen hangs up and says that Christopher's father is Daniel. Brady arrives, and Melanie says that maybe Brady needs to look at the child. Brady looks at the baby, and Kristen says that he has Daniel's eyes and her mouth. Brady asks for a DNA testing, and Kristen and Mandrake pull out their guns.
On the patio at TBD, Victor tells Sonny that he's worried about him. Sonny assures him that he and Will are working things out and that they're going to couples therapy. Victor asks if that's what he really wants—maybe he wants Paul back? Will arrives, and he eavesdrops on Sonny and Victor's conversation.
At this point, Sonny reminds Victor that he was his biggest supporter when he married Will. Victor then talks about Will's parents and grandparents, saying that infidelity is in their blood. Sonny reminds him that Caroline cheated with him. Victor tells him not to be impertinent and says he left Paul's address for him.
Will finds Marlena at the pub and complains about Victor. He asks her if she has heard from John. She says he won't respond to her calls. Will tells her that Victor knows Paul's address.
Here are the "Days of Our Lives" spoilers for April 27 to May 1:
April 27 (Monday): Brady and Melanie find themselves in a dangerous situation at Kristen's place; Theresa finds herself in a trap; Adrienne and Kate face off.
April 28 (Tuesday): Kristen encounters someone from her past; Brady and Melanie try to escape; Chad's confession unsettles Abigail; Clyde tells Will not to write the article about him.
April 29 (Wednesday): Theresa and her baby reunite; Paul receives another unexpected visitor; Aiden and Hope disagree about Clyde.
April 30 (Thursday): The group in Italy gets in a difficult situation with the police; Nicole and Daniel fight; Rafe gives Eve advice.
May 1 (Friday): Victor prepares for Stefano seeking revenge; Chad receives difficult news.
"Days of Our Lives" airs from Mondays to Fridays at 1 p.m. on NBC.