'Days of Our Lives' Spoilers: Chad Worried for Abigail's Mental Health, Jade is Steve's Long Lost Child?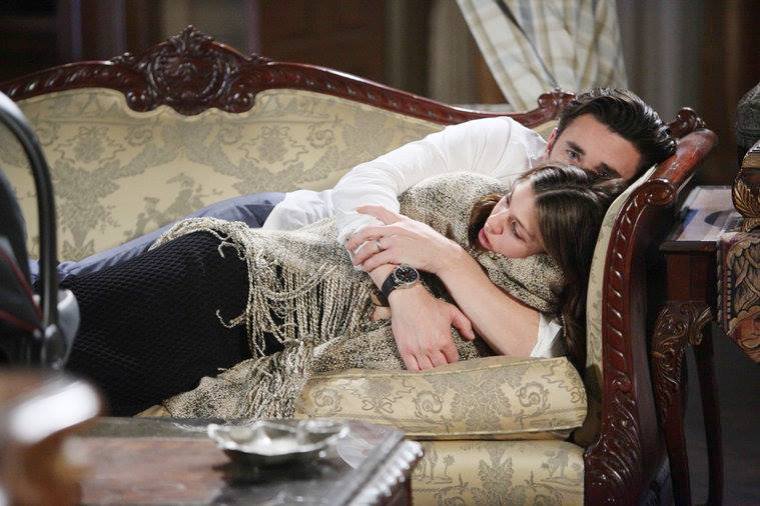 Daytime soap opera "Days of Our Lives" for this week will show Abigail seemingly losing her mind over the trauma that Ben has brought to her life. According to a spoiler report by Celeb Dirty Laundry, Abby will have her revenge as she will have Ben tied up to the bed. She has also poured gasoline over him and is ready to set him ablaze.
But before she could throw the lit match at him, Ben tried to brainwash Abby that they will always be connected and that he will haunt her in her dreams even after he is dead. Abby will risk everything and ignite the fire. Ben will not die though as Chad will come just right in time to save the love of his life from getting into legal trouble. The drama doesn't end there too because even after everything, Abby will have flashbacks with the event.
She will feel like she lost control in the moment, as she did not expect that she could dare to set a person on fire. She will feel like she isn't sure anymore who she is, as if Ben has clouded her mind and he won't go away. This will cause Chad to be worried for his wife's mental health. Since Kate Mansi, the actress who plays Abigail, is leaving the show soon, there's a possibility that she will be sent off to the psychiatric facility.
Meanwhile, a revelation is expected to be unveiled soon. As detailed in Inquisitr, there is something more to Jade's real identity. It's not known yet but she may be in Salem for someone. Speculations say that she may have found out about Ava, who could potentially be her mother. It can be remembered that Ava and Steve have a long lost child. If it does turn out that Jade is the daughter of Ava and Steve, it will be awkward since Jade has been dating Joey.
TVOM also reported that Kayla is going to have a serious health condition. Fynn will tell her that she has a subdural hematoma from the head injury she had. Kayla's life has been a big mess lately because of Ava. But will she be able to face every struggle she has?
"Days of Our Lives" TV schedule is every Monday to Friday on NBC.