'DayZ' Update: New Patch Arrives in Test Environment, Adds Overdue Features
"DayZ" is without a doubt one of those zombie survival-themed games that offer a thrilling experience. Now, after quite some time, developer Bohemia Interactive has finally released a brand-new update. So far, it has everything players have been hoping to see since day one.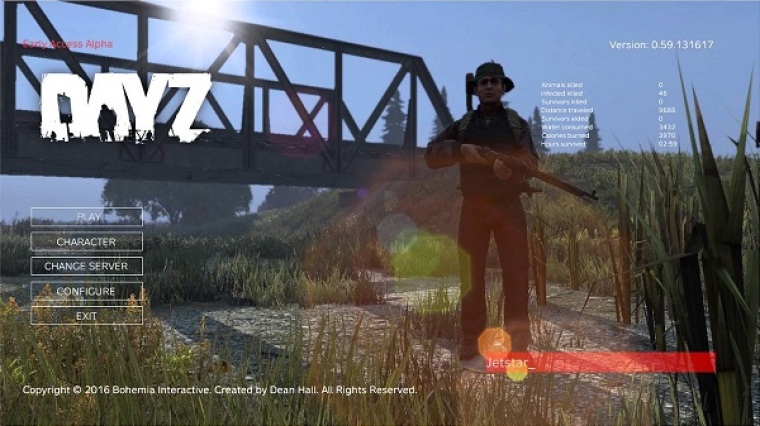 According to Eurogamer, the new patch arrived to "DayZ" this week. Apparently, though, it is only available in the game's test environment as a means for players to help the developers straighten things out. Interestingly, this patch improves almost all of the game's aspects in a lot of ways.
For instance, there are now new tree models and much denser forests. Bohemia Interactive even added new clutter such as grass and small plants. Add to these the upgrades they did on the in-game surface textures, which cover terrains and plains.
Almost all of the changes the developers of "DayZ" introduced cover the overall environment of the game. From the way the wind blows all the way to how the weather works, these are all part of the newly released update. In addition, there were a couple of bug fixes based on the feedback the studio got from the community.
Of course, for anyone who plays "DayZ," these things should be exciting at the very least. However, as noted by iDigitalTimes, this patch could have made a huge impact if introduced earlier. It should be taken into consideration that there are other games in the same genre that are more progressive— one of which is "Battlegrounds" from PlayerUnknown.
The aforementioned title is just one of the few out there that gets updates from its developer more regularly. They are also far more complete in terms of features and upgrades. The "DayZ" developers, on the other hand, enter a period of silent and come back a couple of weeks later. Although there is a new patch, it is not exactly the content players have been hoping for. If the studio wants to revive the game's glory, this move is not exactly a winning pitch.