'Devious Maids' Officially Cancelled, Lifetime Confirms: Beverly Hills' Latina Maids are not Coming Back for Season 5; Stars Bid Emotional Farewell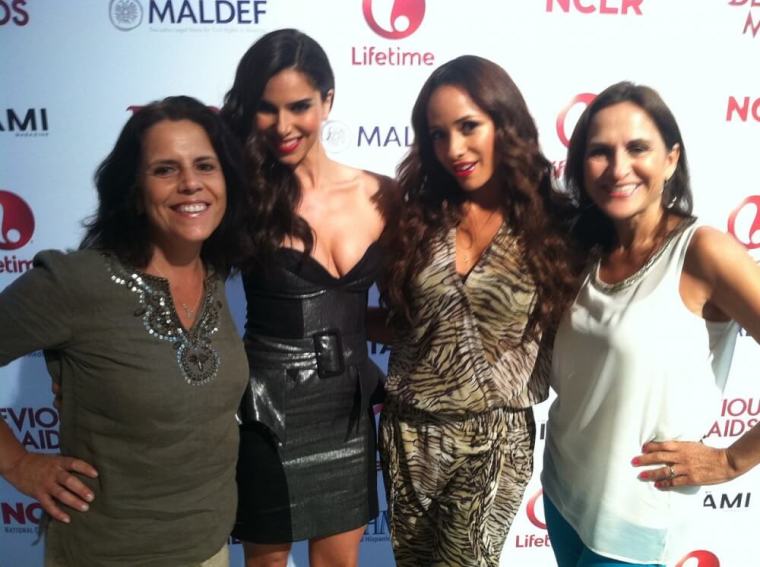 It is the end of the road for "Devious Maids." After weeks of speculations, Lifetime confirmed that the well-loved Latina maids of Beverly Hills are officially not coming back for the television series' Season 5.
Dip in Ratings

Per Deadline, Lifetime decided not to renew the mystery comedy-drama series after a respectable four-season run. The final word from the network ended weeks of speculations that the show will be axed because of its dwindling ratings.
The series followed a solid group of friends, Marisol (Ana Ortiz), Carmen (Roselyn Sánchez), Rosie (Dania Ramírez) and Zoila (Judy Reyes), bonded together by their melodramatic jobs and life struggles as maids for some of the most powerful families in Beverly Hills. "Desperate Housewives" creator Marc Cherry developed and produced the show, alongside with Brian Tanen, Sabrina Wind and actress Eva Longoria.
The television series aired its Season 4 finale "Grime and Punishment" on Aug. 8. The fourth season left with some cliffhangers, including the mysterious disappearance of Marisol on her wedding day.
Showrunner Tanen told EW last month that he is optimistic about the show's renewal. He said that they created the final episode of Season 4 with a storyline weaved through Season 5.
Christian Post reported early this week that the final episode of Season 4 engaged 859,000 viewers, while the entire run of the fourth season attracted an average of 923,000 viewers. The show has been experiencing dip in ratings as the season progresses. The finale of its freshman season peaked at 3 million viewers.
Emotional Goodbye

Following the show's cancellation announcement, Ramírez posted an emotional message on her Instagram account. She thanked the fans and the crew of the series for the "incredibly fun ride" and amazing journey throughout the years.
Meanwhile, Sánchez took to Twitter to thank fans for the support. She stated that portraying Carmen was one of the most amazing and rewarding experiences of her life.
Ortiz also tweeted to acknowledge the fans support for the series in the past four seasons. She said that the show lasted long because of the fans.
Successful Run

"Devious Maids" is the pioneering all-Latina ensemble on English-speaking television. It was also among Lifetime's two original scripted series, along with the Emmy-nominated show "UnREAL."
Despite the constant drop in ratings throughout the years, the fourth season of "Devious Maids" engaged more audience than "UnREAL." Surprisingly, Lifetime recently renewed "UnREAL" for its Season 3.
According to The Hollywood Reporter, the cancellation of "Devious Maids" could be attributed to Lifetimes's rebranding. The network launched a new on-air look that promises younger and edgier programming.