Donald Trump Net Worth 2016: How Rich is the GOP Presidential Candidate? Conflicting Estimates, Assets & US Election Expenses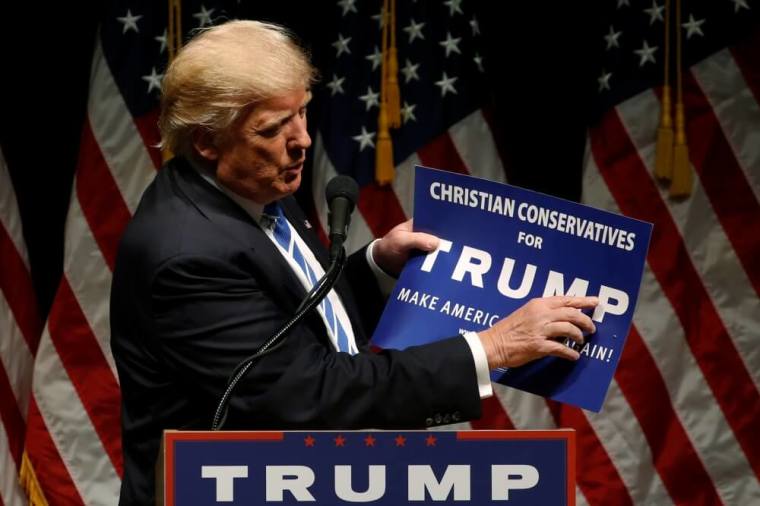 The conflicting net worth is among the big issues that were hurled against GOP presidential candidate Donald Trump in the United States 2016 election. While everyone knows that he is rich, some media groups refuted that the real estate tycoon-turned presidential aspirant is not as wealthy as he claimed.
The Conflicting Estimates on Trump's Net Worth

Trump claimed last year that his fortune is worth more than $10 billion, however, some media outlets are not convinced. Forbes made an assessment in September of last year and pegged Trump's wealth at $4.5 billion, a significantly lower estimate than what he suggested.
As Trump soared in his U.S. presidential candidacy, several media outlets continue to disprove his claims about his net worth. On May 2016, Fortune estimated the net worth of the 70-year-old businessman at $3.92 billion. Bloomberg also released its estimates in July and revealed that Trump's fortune has slightly grown to $3 billion from $2.9 billion in 2015.
Celebrity Net Worth posted a higher estimate for Trump's wealth, however, it is still much lower than what the GOP presidential candidate claimed. According to the website, as of 2016, the outspoken politician accumulated net earnings worth $4.5 billion from his business empire and past television programs.
Amid disputes about his net worth, Trump maintained that his wealth is more than $10 billion. In response to the lower estimates, he called the media "terrible" and "dishonest" for underestimating his fortune.
Latest Estimate on Trump's 2016 Net Worth

Forbes conducted a new assessment on Trumps assets and found out that the billionaire presidential candidate's wealth is worth $3.7 billion. It is down by $800 million from his fortune in 2015.
Forbes, which has been tracking Trump's wealth for more than 30 years, made its projection by examining 28 assets that include his private residences, licensing businesses, commercial properties and cash. The magazine discovered that eight out of Trump's 28 assets declined in value within a year.
2016 Election Expenses

Compared to his Democrat opponent Hillary Clinton, Trump appeared to be very frugal. Per CNBC, the GOP presidential nominee reported total disbursements of $29.9 million in August based on the records from the Federal Election Commission. The amount is way lower compared to Clinton's nearly $50 million campaign expenses.
According to Open Secrets, as of Sept. 21, Trump has already spent a total of $143,365,882 for his U.S. presidential campaign. His party already raised a total of $205,860,765 for his campaign and has remaining cash on hand worth $62,494,883.