Amy Schumer Takes on 'Hamilton' with 'Betsy Ross' Skit Featuring Lin-Manuel Miranda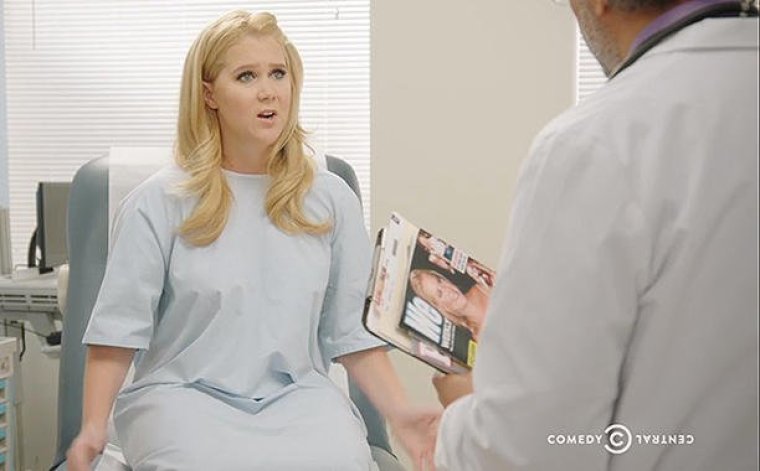 Broadway's new musical "Hamilton" swept America off its feet as it featured the impressive and remarkable music, lyrics and book created by composer, lyricist, rapper and actor Lin-Manuel Miranda. The show gained a lot of fans including "Inside Amy Schumer" star Amy Schumer and her sister Kim Caramele, who is said to be the biggest fan of the musical.
While working to work together, Schumer and Caramele found the idea to create a sketch inspired by "Hamilton" after watching it for the second time in five months. According to a report by Entertainment Weekly, the skit is titled "Betsy Ross" which tells the story of the historic flag maker of America.
The whole idea would not be complete though without Miranda making an appearance to the Betsy Ross-centered "hip-hopera." Caramele revealed that when she went to ask Miranda to be part of the laugh-out-loud sketch, he gamely said yes.
"He said yes and I thought he was kidding," says Caramele. "He couldn't have been nicer and more game. He has so few hours free! I was so grateful he was there."
In the video found in Slate, Schumer plays a role wherein she is pitching to Miranda her idea of her own take to "Hamilton." After complimenting his work and praising him for such a great show, Schumer tells Miranda that she can actually make one too. Miranda, confused and believing that he has been invited to the show, was asked to sit down by Schumer to watch her perform.
The 34-year old comedian then started rapping out flag-themed lines, making Miranda more uncomfortable and horrified with what he is watching. She also made a parody by singing out more flag-theme lines to the tune of hit songs from artists like Rihanna, Drake and Taylor Swift. As Miranda watches Schumer perform, he is not impressed and wished to get out of the place as quickly as possible. Uproxx also detailed the cameo role of Questlove on drums. "Inside Amy Schumer" returns to Comedy Central on April 21.