Elizabeth Hurley's Nephew Recovers From Multiple Stab Wounds He Acquired From Recent Assault Incident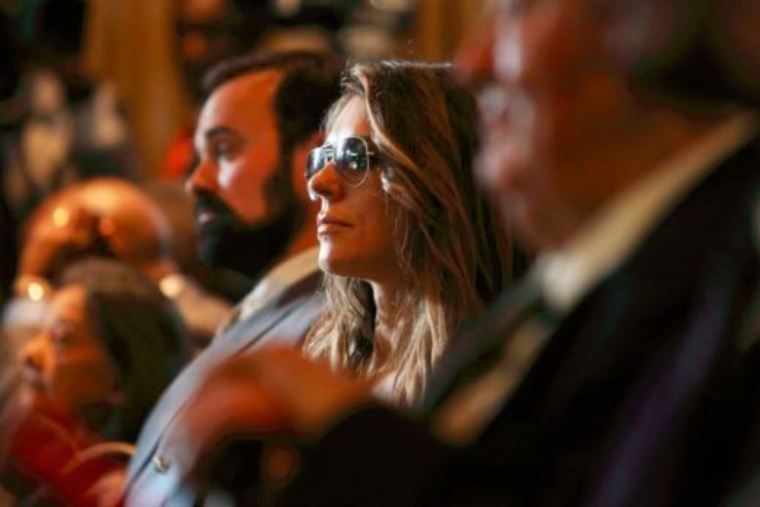 It appears that Elizabeth Hurley's nephew, Miles Hurley, has already recovered from the multiple stab wounds that he acquired from a recent assault.
Miles appears to have already recovered from his injuries brought by multiple stab wounds when he was assaulted recently in London. A friend of Miles posted a photo of the model with another friend who was also a victim of the assault on Instagram on Wednesday.
PEOPLE confirmed that Miles was wearing a white robe beside his friend in the photo posted by user @bazyfish.
"MY SURVIVORS. Grateful," the caption reads. The photo was posted just five days after the assault.
Miles and his friend were stabbed multiple times at around 8 p.m. on Thursday last week on a street in Nine Elms, South West London.
The Metropolitan Police confirmed that they were called almost an hour later about a stabbing incident and went immediately to Ascalon Street, where they found two men — who were both believed to be in their early 20s — suffering from several stab wounds.
The two victims were immediately taken to the hospital, where it was confirmed that their injuries were "described as not life-threatening or life-changing." Both victims have confirmed to have been discharged from hospital care.
Police confirmed with E! News that the culprits were a group of males who came out of a vehicle and conducted the assault on Miles and his friend. Afterward, the men rode their vehicle to flee the scene.
At the time of the assault, a source told The Sun about how Miles' family was dealing.
"His family feared the worst. Fortunately it seems the knife missed his vital organs," the source disclosed.
Soon after the incident, Elizabeth was spotted on Heathrow airport allegedly in a rush to come to her nephew's aid. Elizabeth has been known to share a very special relationship with her nephew Miles.