'Fairy Tale' 483 Spoilers: Neinhart vs. Jellal, Lady Eileen's Identity to be Revealed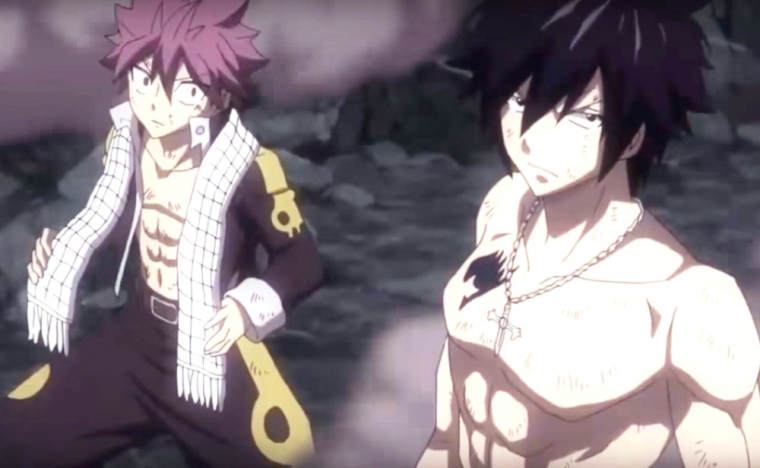 Japanese manga series "Fairy Tale" is moving forward with chapter 483 and after the events from the previous chapter, a lot more is expected be unveiled in the lives of the characters. Nothing is certain about the next chapter yet but there are several spoilers already. According to a report by Breathecast, spoilers say that 483 will show more of Neinhart and Jellal's all-out battle. Fans are expecting a bloody battle to take place, with some expecting someone to die.
The Bit Bag wrote that there are speculations saying that the vain Spriggan elite personal guard will be defeated by Jellal considering he will be fighting alongside Kagura. Neinhart may have some difficulty trying to outwit in fighting the two mages. Also, spoilers say that it is believed that Jellal will be giving all that he has just to bring down Neinhart.
He will be taking the battle without any restraints this time, making sure to let Neinhart have his last breath. And if the rumors are true that Neinhart will die, he will be spilling the beans to his enemy about the acquisition of the Fairy Heart.
Ecumenical News also noted that more about who Lady Eileen is will be exposed in the upcoming chapter. In the previous chapter, fans were introduced to the character after Neinhart mentioned her name out of the blue. He must have remembered the said character after he saw with his own eyes the power of Erza. Fans guess that there must be some sort of connection between the Lady Eileen and Erza. But what could it be?
A thread found in Marineford solicited answers from fans and there are some who predicted that Erza could be the daughter of Lady Eileen. But not all agree with it as some say that she could be a Spriggard guard as well just like Neinhart. And with that being said, Lady Eileen could be related to Neinhart. She could be a powerful mage that adopted and raised Neinhart.