'Friends' Reunion 2016: Lisa Kudrow Was the Only One Who Auditioned Twice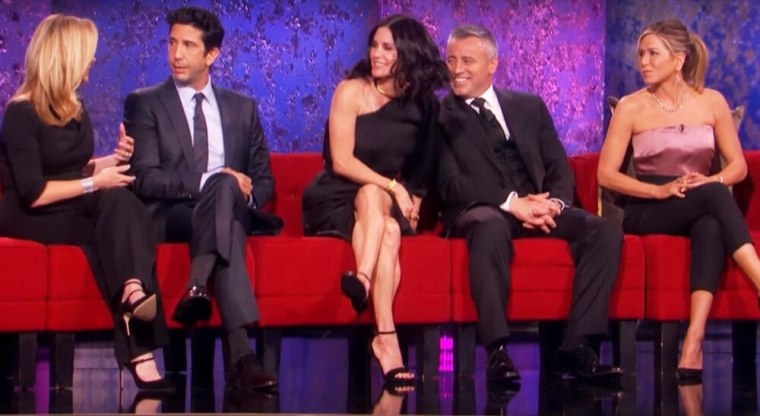 Fans have been waiting for the "Friends" reunion 2016 and they will soon see the cast members of their favorite sitcom together once again this Sunday on NBC.
NBC released an extended clip from the "Friends" reunion 2016 that revealed that Lisa Kudrow was the only cast member who auditioned twice for the show. What is even more amazing is that she only learned of this fact during the reunion episode, Christian Today reports.
During the "Friends" reunion 2016, Kudrow recalled how she had to audition for director James Burrows to get the role of Phoebe Buffay. This stumped her co-stars Matt LeBlanc, Jennifer Aniston, David Schwimmer, and Courteney Cox. When everyone realized that Kudrow was the only one who auditioned for her role twice, everybody fell into a fit of laughter, the report details.
Nevertheless, Kudrow's double effort to snag the role paid off because she took home an Emmy and other prestigious awards.
Another clip released by NBC shows the cast talking about how Burrows helped them to solidify their friendship in real life. LeBlanc said the director encouraged them to get to know one another. Kudrow chimed in and said Burrows even lent them his dressing room for their poker sessions, according to Mashable.
The "Friends" reunion 2016 marked Burrows' 1000th directorial episode milestone and is the first time that the 90s sitcom's cast members got together again in more than a decade. Unfortunately, Matthew Perry was unable to make it to the taping of the "Friends" reunion 2016 because he was in London for play rehearsals.
"We would anything for Jim Burrows because he really gave us the opportunity of a lifetime and probably the best 10 years of our acting careers that we will forever remember," said Aniston in the extended clip.
The "Friends" reunion 2016 will be aired on Feb. 21 at 9 p.m. ET on NBC. The special NBC episode will also feature cast reunions from other shows including "The Big Bang Theory," "Cheers," and "Fraiser."