'Frozen 2' Rumors: Anna and Elsa Not Real Sisters?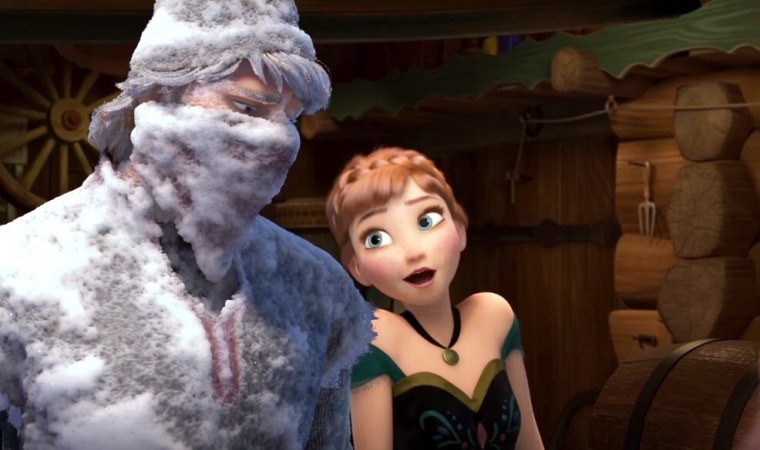 "Frozen 2" main characters Queen Elsa and Princess Anna may not be sisters by blood, based on the latest rumors about the plot of the Disney animated film.
The Film Theorists speculates that Anna does not have special abilities like Elsa's winter power because she is adopted. They believe that Rapunzel from "Tangled" is Elsa's real sibling, BREATHEcast reports.
Rumor has it that Elsa and Rapunzel got separated at birth after the latter was stolen for her magical hair. Their parents, the King and Queen of Corona, then sent Elsa to nearby Arandelle to guard her from Mother Gothel's evil plans, the report details.
The publication also pointed out some similarities in Elsa and Rapunzel's features, such as their age, blue eyes, blond hair, being left-handed, and power to bring things to life. The rumors were further stoked with Rapunzel's appearance in"Frozen" during Queen Elsa's coronation.
As of now, this rumored plot is still unconfirmed as the actual storyline of "Frozen 2" still remains unknown. So, it is best to take these details with a grain of salt. What is known is that Chris Buck and Jennifer Lee will come back to work on the sequel as co-directors and co-writers, Christian Examiner reports.
In an interview with MTV News last year, Buck revealed that they have come up with a strong concept of the sequel's plot. He hinted that the upcoming movie may have an unexpected ending.
"In the movie, Elsa went through a very dramatic character arc, and in this one, she got to lighten up. We saw a bit more of her personality," Buck told MTV News in the interview. "So then we started thinking about what we could do with all of these characters in another film. We had a nice happy ending at the end of the first one, but what's next?"
While he did not exactly reveal anything about the story, Buck said the movie will convey an important message to the younger generation.
"Frozen 2" is expected to premiere in 2018.