'Game of Thrones' Season 8: Maisie Williams Drops Some Major Teasers About the Finale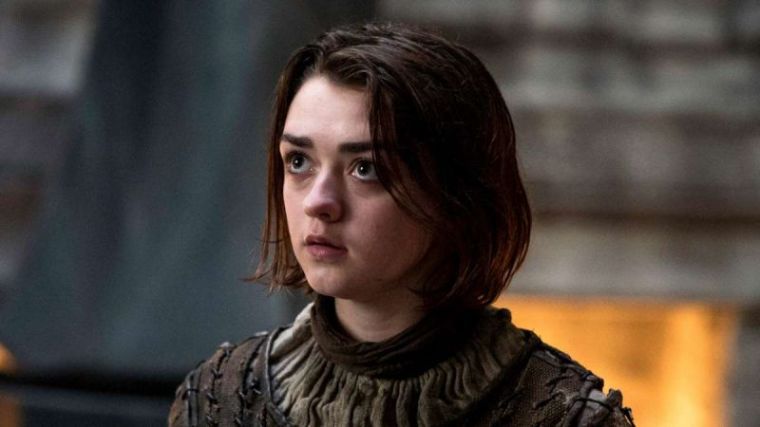 Maisie Williams, famously known as Arya in "Game of Thrones," teased a few hints for the HBO series' eighth and final season.
Maisie appeared on "Jimmy Kimmel Live," where host Jimmy Kimmel attempted to get a few spoilers out of her for the final season of "Game of Thrones."
Jimmy asked Maisie if they have a lot of scenes left to shoot. Maisie appeared to be caught off-guard and gave a very relaxed answer.
"A lot. Endless amounts. It's a mammoth task this year, it's huge," said the "Game of Thrones" star. Jimmy then said that because Maisie is part of the endless production for season 8, she must be present in many of the coming episodes.
Maisie tried to deny Jimmy's statement by reasoning that one episode alone of "Game of Thrones" could take a while to finish shooting.
"Not necessarily, because some of the episodes take a really long time to shoot," said the actress.
Meanwhile, Jimmy brought up what HBO president of programming — Casey Bloys — said that HBO is shooting multiple endings for "Game of Thrones" season 8, which indicates that no one knows how the series will end until the final episode has finished production.
However, Maisie has a different stand on that statement. According to the actress, they don't have the budget to produce multiple endings for "Game of Thrones." She also offered a joke about the HBO president's statement.
"As we know, sometimes presidents don't always tell the truth," Maisie teased.
Meanwhile, there are speculations that Maisie's Arya will play a big part in the war against the White Walkers in "Game of Thrones" season 8. This is due to the discovery from Reddit that Maisie has been taking "stunt classes for sword work and combat" for the final season.
"Game of Thrones" season 8 is expected to premiere in 2019 on HBO.