'General Hospital' Spoilers, Plot News for Week April 13 to 17: Kiki Makes a Confession to Julian
Last Friday on "General Hospital," Child Protective Services arrive at the Quartermaine's mansion to get Avery. Kiki and Morgan are there to gloat, and the CPS staff tells them that they have to check the baby first before Kiki can take her home. After they all leave, Michael is upset and tells Alexis that he's the only one who can protect the baby. They inform his lawyer about his pills and that he only had two drinks.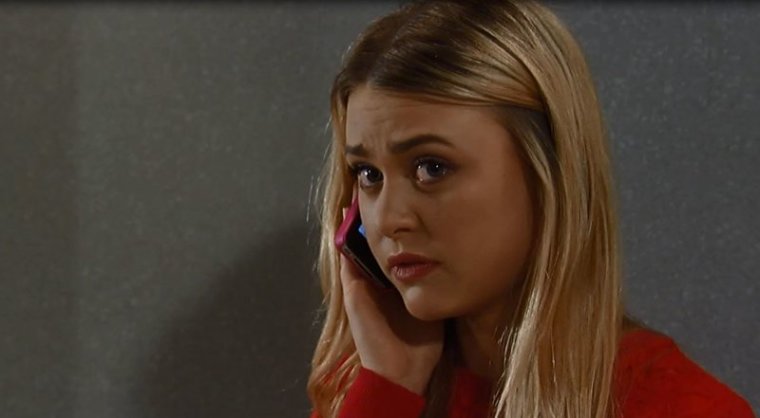 At the hospital, Silas sneaks in to get some medicine for Ava. Later, he bumps in Nina and she apologizes to him for everything that happened. He tells her that he's glad that she has moved on.
Kiki and Morgan arrive at the hospital with CPS, and Nina stares at the baby. Kiki warns her to stay away from Avery. Nina says that Ava was a home-wrecker, and this gives Kiki enough reason to attack her. Nathan gets between them to stop them from fighting and he sends Kiki away.
Later, Nina tells Silas about her new life with Franco and he isn't too happy about it. Down the hall, Silas offers to give the baby a check-up, and while he's alone with baby Avery, he takes a picture of her to give to Ava later.
Silas talks to Kiki, and while they wait for the baby's test results, Nina is seen lurking in the hall. Later, someone sneaks into the room where the baby has been left alone.
Here are the "General Hospital" spoilers for April 13 to 17:
April 13 (Monday): Sabrina examines the cause of Michael's behavior; a precarious predicament arises.
April 14 (Tuesday): Franco upsets Nina; Dante questions people about AJ.
April 15 (Wednesday): Kiki makes a confession to Julian; Ned and Alexis make a surprising request of Michael.
April 16 (Thursday): Silas agrees to Ava's demand; Franco forms a deal.
April 17 (Friday): Hayden reveals her intentions to someone; Ned decides to confess his feelings to Olivia.
"General Hospital" airs from Mondays to Fridays at 1 p.m. on NBC.