George Zimmerman Trial Live Stream Free: Watch Online Coverage as Defense Presents Self-Defense Testimonies (VIDEO)
The George Zimmerman trial will continue Monday with the defense team attempting to lay out the case for the accused murderer. The prosecution rested its case on Friday after a dramatic day of testimonies, and Monday will likely be filled with even more drama. The case can be watched online through free live stream (details below).
On Friday the prosecution concluded its case against Zimmerman, and the defense got its own case underway.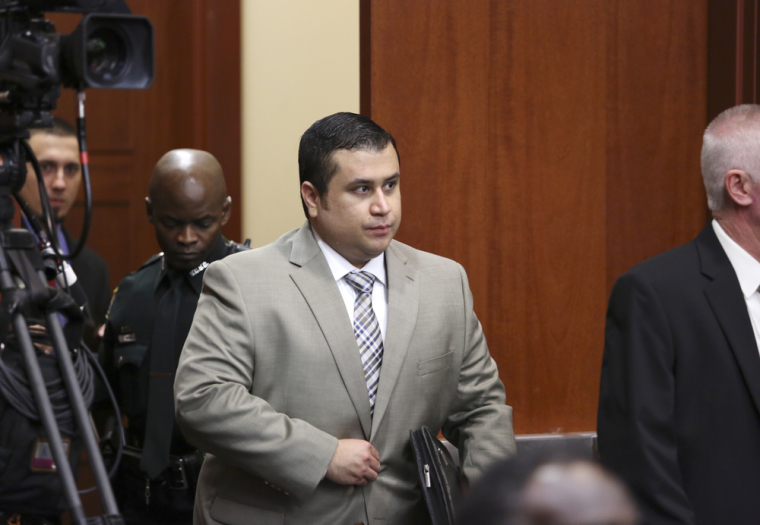 Jurors were able to hear testimonies from family members of Zimmerman as well as from the family of killed teenager, Trayvon Martin. However, jurors – as expected – heard contradicting testimonies, with both sets of families claiming that the screams heard on the recording of the 911 call at the time of Martin's death was that of their family member.
Whoever the jurors choose to believe could be vital in how the case pans out, as it likely would reveal who they believe was the aggressor during the altercation just before Zimmerman shot Martin dead.
Zimmerman is charged with second degree murder for Martin's death. Zimmerman, who proclaimed himself as a neighborhood watchman, was following Martin last year as the teenager was walking home from a local convenience store.
Zimmerman called 911 to report Martin as a suspicious person in the neighborhood and was told to stay back and wait for officers to get to the scene. However, he continued to follow, and soon after the pair got into an altercation that resulted in Zimmerman shooting Martin dead.
The prosecution has claimed that Zimmerman was the aggressor and went looking to start trouble against an unarmed Martin, racially profiling him. However, Zimmerman's defense team has claimed that Martin attacked him and had punched and smashed his head into the concrete floor. He claims he acted in self-defense, only shooting Martin when the teenager went for his gun.
The George Zimmerman trial continues on Monday and all the coverage can be watched online through free live stream via the video player below: