'Girl Meets World' Season 3 Spoilers & Update: All-New Halloween Episode of Disney Channel Sitcom to Feature Alternate Universe Where BFFs Riley & Maya Never Met [VIDEO]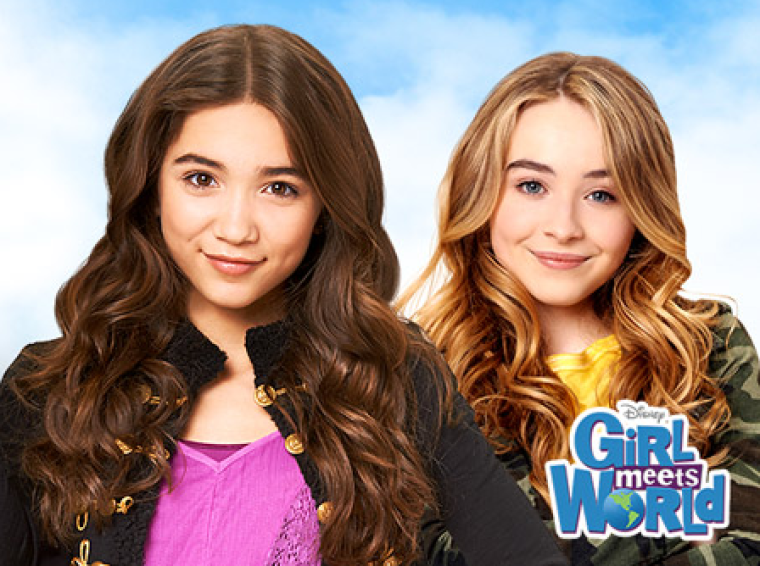 The third season of Disney Channel's "Girl Meets World" (GMW) is preparing a trick and a treat for its avid viewers this Halloween. An all-new episode will feature a horrifying yet comedic alternate universe where Riley (Rowan Blanchard) and Maya (Sabrina Carpenter) never met and became best friends.
'Girl Meets World of Terror 3' Spoilers
The hit coming-of-age sitcom will air the spooky outing as part of Disney Channel's annual "Monstober" programming block. The upcoming episode will see Auggie (August Maturo), Riley's little brother, narrating a scary story of an alt-universe where Maya is a mean girl.
A short teaser released by the network showed the high school students thinking that they are too old to celebrate Halloween. Cory (Ben Savage) took the chance to teach them a lesson. The clip also hinted about a looming tension between Riley and Maya.
GMW's Halloween episode will air on Oct. 14 at 8:30 p.m. ET on Disney Channel. It will be the 15th episode of the hit sitcom. The 14th episode "Girl Meets She Don't Like Me" will air on Friday, Sept 23.
Disney Channel's 'Monstober'
According E! Online, "Monstober" is a special month-long Halloween celebration of Disney Channel that will kick off on Oct. 1. Aside from GMW's "World of Terror 3," the other programs of the network also prepared Halloween-themed episodes.
"The Swap," an original movie which has a special short-form content, will also premiere this October on Disney Channel as part of "Monstober Theater." The "Descendants"-themed "Mal-oween" will also return to the network. Moreover, the Disney Channel app will host a "Monstober" collection, including all episodes of Selena Gomez's hit series "Wizards of Waverly Place."
Episode 13 Recap: 'The Great Lady of New York'
After a short hiatus, GMW returned to the Disney Channel on Friday night with its 13th episode "The Great Lady of New York." It tackled cultural acceptance and gratitude with some touches of humor.
The old-school episode highlighted Farkle's (Corey Fogelmanis) past. He traced his family roots in Denmark and discovered that one of his ancestors was a Holocaust survivor. He also found out that many of his family members died during the tragic event that killed millions of Jews.
Episode 14 Preview: 'She Don't Like Me'
The teaser of GMW's 14th episode hinted that the sitcom will once again tackle friendship and feelings. The episode will see Riley ready to make new high school friends, but she will realize that not all of them are as friendly as she thought. The teenagers will also learn a new lesson from their health class.