'Girl Meets World' Season 4 Release Date, Spoilers & Updates: Current Season Temporarily Goes Off-Air; Disney Sitcom's Episode 13 to Focus on Cultural Diversity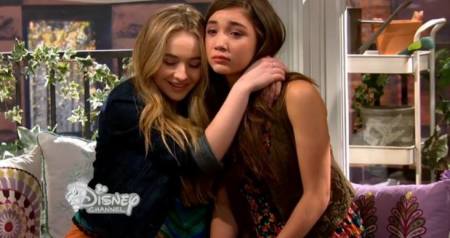 The storyline of "Girl Meets World" Season 3 gets more interesting as the episodes progress. After airing 12 episodes since it premiered in June this year, the hit Disney sitcom will temporarily take a two-week hiatus from its regular programming.
Short Break

Per IMDb, "Girl Meets the Great Lady of New York," the 13th episode of the popular coming-of-age sitcom, will not go on-air until Sept. 16. The network did not issue any explanation regarding the short break.
The show's latest episode "Girl Meets Bear" aired on Aug. 26. It featured Riley (Rowan Blanchard) losing her treasured childhood teddy bear, Barry the Bear, and seeking help from her family to find it.
The episode showed the main characters failing to find Riley's missing teddy bear. It also unveiled the deep connection of Barry the Bear to Riley's childhood.
Episode 13: What to Expect

Fans can look forward to an interesting plot when the Disney sitcom returns this month. After featuring several romantic storylines in the past, episode 13 will tackle a sensitive yet relevant issue.
The short teaser of the upcoming episode showed that the popular sitcom will shift from the teen romance storyline and focus on cultural diversity and history. It featured Cory (Ben Savage) teaching the teens about America's history and their own roots.
CarterMatt interpreted that the "Great Lady" in the episode's title is an obvious reference to the Statue of Liberty. The website mentioned that the forthcoming episode is timely because it will address issues affecting the country without getting overly political.
Throughout the years, the hit sitcom earned a good reputation for subtly educating young men and women about feminism, equality, bullying, friendship and other important issues. It was also lauded for teaching teenagers how to make important decisions in life.
Season 4 Release Date & Spoilers

The fate of the fourth season of the Disney sitcom remains uncertain. Blanchard recently shared to SheKnows that she and her co-stars are still waiting for Disney Channel's decision on whether the show will continue for its Season 4.
The 14-year-old actress said that they are crossing their fingers for the show's renewal because they wanted to continue the story. She believed that the Disney sitcom has something important to tell, especially to teenagers like her.
Amidst uncertainty, Blanchard said that they felt a little bit secured because they just finished filming Season 3. She also added that the remaining episodes of the third season will air until early 2017.