Golden State Warriors' Kevin Durant Recently Revealed How Playing in an Unselfish Environment Affects Him as a Player
Durant recently said that he just wants to be "one of the guys" when he plays basketball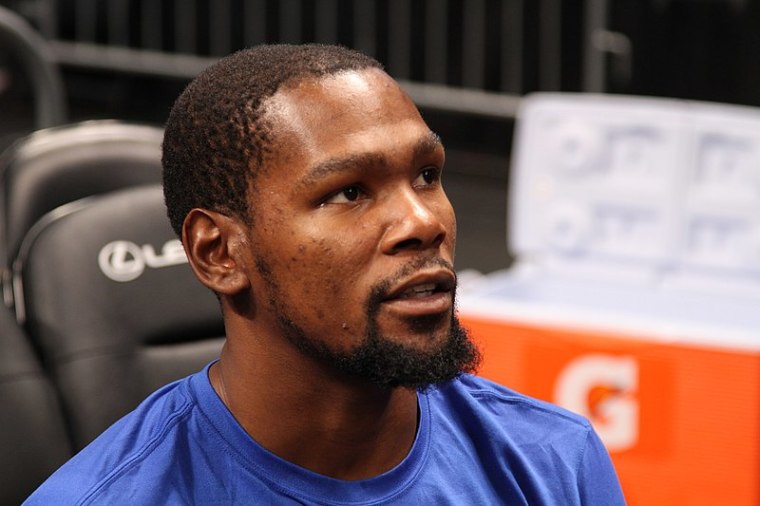 Kevin Durant is now a two-time NBA champion and two-time Finals MVP after he and the rest of the Golden State Warriors swept the Cleveland Cavaliers.
For Durant, this is added validation for the decision he made nearly two years ago when he opted to leave the Oklahoma City Thunder and decline offers from other NBA teams in order to join the Warriors.
The already formidable Warriors have looked downright unstoppable since adding Durant, and even at this early juncture, they are already considered the favorites to win the title again in 2019.
Still, there are fans online who continue to diminish Durant's accomplishments, saying that they aren't as meaningful as they could be because he only obtained them after joining a team that went 73–9 and had already won a championship in the past without him.
Many fans are critical of Durant because they saw his move to Golden State as him choosing to take the easy route to a title.
For what it's worth, Durant is not letting the negativity get to him, and he remains adamant that joining the Warriors was the right move for him.
Durant even recently talked again about his decision to join the Warriors.
While speaking to Yahoo Sports, Durant said that the "unselfish environment" fostered by the Warriors is part of the reason why he signed with the franchise.
Durant added that to him, basketball should not revolve around him, and instead, he's always wanted to just be "one of the guys." The Warriors have provided them with the things he wants from playing professional basketball, and clearly, he's become a better player because of it.
Durant also remarked that playing basketball is "more special when you do it with people who support you and love you."
To be clear, even when he was with the Thunder, Durant was already an awesome basketball player, as evidenced by his multiple scoring titles and the MVP award he won back in 2014. What was lacking during his years with the Thunder however was the sport's ultimate prize, as the franchise made only one trip to the Finals — a series they lost to the Miami Heat 4–1 — during his stay there.
Perhaps playing for the Warriors now, Durant doesn't feel as though anything is missing.
Back when Durant first announced his move to Oakland, he also mentioned that he based his decision in part on his potential growth as a player.
Going back to the comments he shared with Yahoo Sports, it's clear that Durant has indeed been able to work a lot on improving himself as a player while playing for the Warriors. Durant said that because he can just blend in with the other players on the Warriors, that allows him to focus more on just improving and enjoying basketball without having to worry about that much else.
There will likely always be NBA fans who will not consider themselves as fans of Durant because of his decision to go to the Warriors, but Durant is clearly not too worried about what they think.