Golden State Warriors Roster to Fail Again in 2016-17 NBA Season? GM Bob Myers Anticipates Team to Suffer Turbulence After Losing 6 Players & Adding Kevin Durant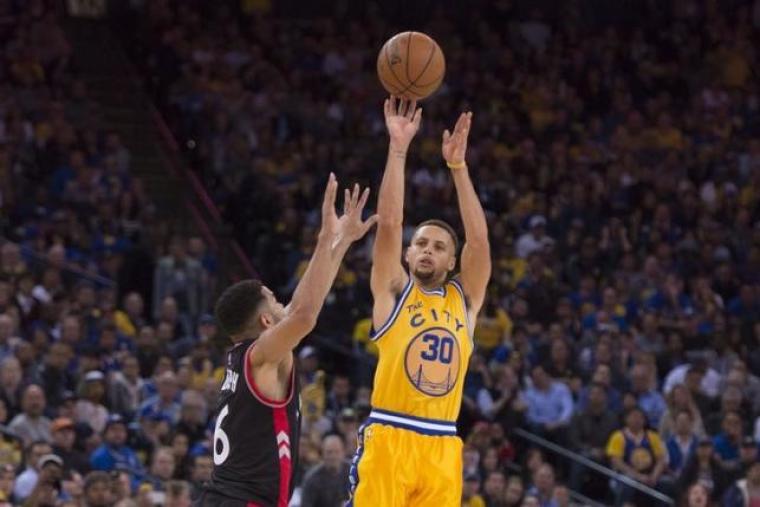 Golden State Warriors may fail again in winning a championship title in the 2016-17 NBA season due to on-court chemistry issues. General manager Bob Myers recently shared that he anticipates the team to suffer turbulence after losing some players and acquiring Kevin Durant.
It Will Take Time

The Warriors earned the super-team label this offseason after the acquisition of 2014 MVP Durant. The former forward of the Oklahoma City Thunder will play for the Warriors next season, alongside with two-time MVP Stephen Curry and All-Star players Klay Thompson and Draymond Green.
In a recent interview with KNBR's "Murph & Mac," GM Myers downplayed high expectations for the newly formed super-team. He said that acquiring Durant during the free agency period is a good thing, but it does not give an assurance for the team to do great in the upcoming season.
Myers explained that the Warriors will feature a new set of roster next season and it will be totally different from last year's because they recently lost six players. He stated that it will take some time for the returning players to evolve with the new additions in the team.
The GM believed that the Warriors will experience some turbulence in the upcoming season. He reiterated that chemistry takes time to develop.
Myers clarified that he is okay about the higher expectations for the Warriors. However, he added that fans should be aware that the super-team is not immune to losing so that they will not be shocked when it comes.
Departures & Additions

Aside from Durant, per ESPN, the latest additions to the Warriors include Zaza Pachulia (center), Damian Jones (forward), Patrice McCaw (forward) and JaVale McGee (center). David West (forward) and Elliot Williams (guard) also inked a deal with the team for the 2016-17 NBA season.
The Warriors lost several tenured players this offseason. Harrison Barnes signed with the Dallas Mavericks while Leandro Barbosa went to Phoenix Suns. Moreover, Andrew Bogut, Festus Ezeli and Brandon Rush inked deals with Dallas Mavericks, Portland Trail Blazers and Minnesota Timberwolves, respectively. Marresse Speights also transferred to the Los Angeles Clippers.
The Team to Beat
Jorge Sierra of Hoops Hype predicted that the Warriors will ace the Pacific Division and the Western Conference in the upcoming season. He said that the team has the skilled roster ever assembled.
Sierra, however, commented the team lost in depth after gaining too much star power. He also opined that potential chemistry problems in the upcoming season cannot be discounted because of the abundance of superstars in the team.