'Grey's Anatomy' Season 11 Spoilers, Plot News: Episode 19 'Crazy Love' Recap
This week on "Grey's Anatomy" all is well between Meredith and Derek as the two rekindle their relationship, while Amelia and Owen hits a rocky patch in theirs.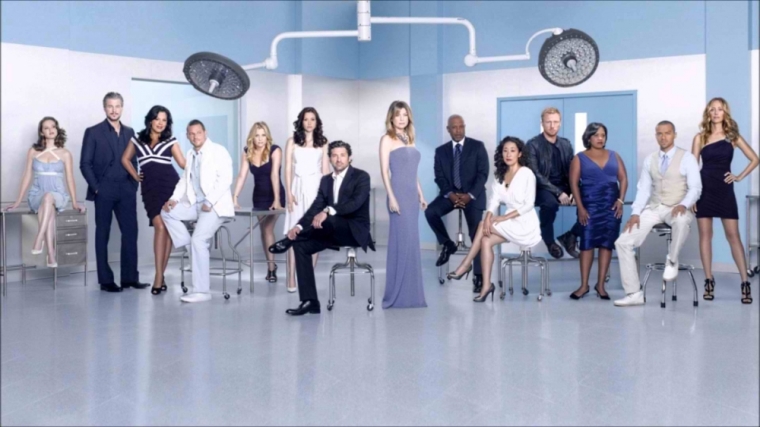 Derek and Meredith are blissfully happy and they can hardly stand to be away from each other. While they're having breakfast with their children and getting ready to leave, Amelia comes in through the front door, wearing the same clothes she was wearing the night before, and she's followed by Owen. He doesn't realize that Meredith and Derek are sitting there, and when he does, he tries to leave. Derek offers them both breakfast to diffuse the awkwardness, but they both decline.
Derek is heading back to D.C. to resign from his job, so he kisses Meredith goodbye and he tells her, "Wait for me, I'll be back before you know it."
At the hospital, Meredith corners Amelia and asks her about what's going on between her and Owen. Amelia gets defensive, and Meredith tells her that she's only asking because Christina asked her to look after him. Meredith reminds Amelia to be careful before leaving her alone.
Meredith's questions put Amelia in a bad mood all day as she snaps at Stephanie and tells her that she doesn't need any help today.
Later, a young girl with a severely damaged spine is brought in. It turns out that the girl is a golf player and making sure that her spine gets healed is important for her future. Callie and Amelia are arguing about how to fix it, and later, Amelia tries to fix the spine without consulting Callie. Unfortunately, Amelia messes up the operation so Bailey's husband is forced to get Callie so they can try to save the girl's spine.
Despite their best efforts, they fail, and Amelia blames herself for it. She also blames Owen for siding with her when she and Callie started arguing about how to go about fixing the girl's spine. She drags Owen to the supply room and says that he only took her side because they have this thing going on between them. She tells him that mixing their personal with their professional lives will bring nothing but trouble.
Later, a phone call comes in for Meredith, and it's the White House looking for Derek. It turns out he never showed up for his meeting and that no one has heard from him since he left the house that morning. Derek is missing.
"Grey's Anatomy" airs on Thursdays at 8/7c on ABC.