Gwen Stefani And Blake Shelton Baby Rumors: Shelton Believes that Fatherhood Is A Blessing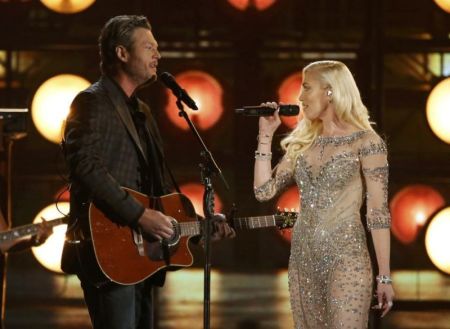 Despite pregnancy rumors continuing to hound Gwen Stefani and Blake Shelton for some time, the couple has made no effort to shut them down. The 47-year-old singer has reportedly been giving off "pregnancy vibes" and fans hoping she's expecting a child.
While Shelton has neither denied nor confirmed the rumors, he appears to be ecstatic at the prospect of being a father. Many people close to the couple already know this and with the way Stefani has been acting, many of them believe that the two are indeed expecting.
According to Hollywood Life, a source close to Shelton believed that the 41-year-old country singer is perfectly fine with the idea of Stefani being pregnant. The source added that the country singer doesn't seem to be in any visible stress around friends anytime family talk is brought up.
"If anyone brings up if he'd like to be a father, he looks at it fondly and speaks about how it would be a blessing," the source continued. "But he also is keeping things close to his vest when it comes to confirming anything, and at the same time he isn't denying it either."
Other sources claim that Stefani's body language is slowly becoming that of a pregnant woman. She is seen protecting her stomach, carrying herself differently, and some even claim that the actress is sporting a baby bump.
Shelton doesn't seem to mind the numerous rumors about his partner's pregnancy. He has never once considered that having a child with Stefani is a bad thing.
As for Stefani, she reportedly wants to have a daughter with Shelton. The "The Voice" host is already a proud mother of three boys from her previous marriage and will certainly be overjoyed according to her if she gives birth to a healthy baby girl.
At this point, however, only time will tell if Stefani is truly pregnant.