'Hawaii Five-O' Season 6: Danny's Family to Be Subjected to Another FBI Probe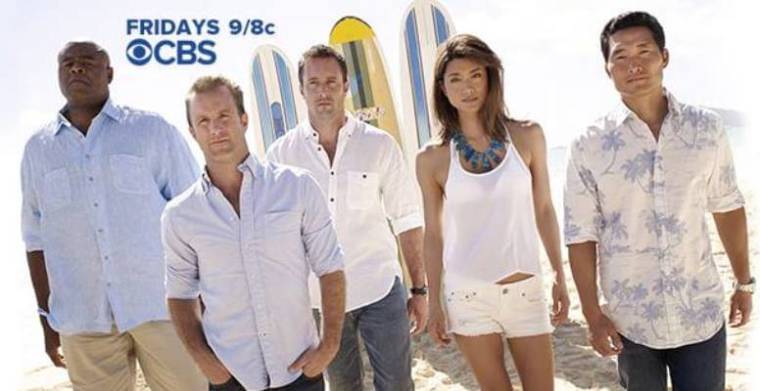 "Hawaii Five-0" season 6's next episode will see Danny's family become the subject of another FBI investigation as a result of his brother's actions in the past.
In the previous episode of "Hawaii Five-0" season 6, the team members exchanged their cringe-worthy Valentine's Day experiences. Aside from that, they investigated a murder case tied with infidelity, the Latin Post recalls.
The upcoming episode titled "Ke Koa Lokomaika'l" (The Good Soldier) will show the FBI investigating the Williams family once again. Based on the official synopsis for the episode, the agency will question Danny's mother, Hollywood Hills reports.
Danny's brother Matt was last spotted alive in the first season, and he had attempted to escape back then for his drug and money-related crimes. However, he was killed in season 5. Despite his murder, the FBI kept his case open since they have not yet traced the money he stole, the report explains.
Matt's crimes have been hounding the Williams family even after his death. Melanie Griffith will make a comeback as Danny's mother Clara Williams. Her character is expected to play a major role in the story. It can be remembered that she appeared in other past episodes of "Hawaii Five-0."
The synopsis for episode 15 also reveals that Sang Min, the longtime informant of Five-0, will be accused of murder. McGarrett will ask help from his friend Odell Martin to defend their informant. McGarrett will also have to solve a murder case using information from a guy with autism. The victim is the only friend of the said guy, the report relays.
Fans will witness an intense action-packed episode on Friday night, based on a spoiler clip released by CBS. There will be shootouts and fight scenes, and someone will also get thrown off a balcony.
The upcoming episodes will feature Christopher Sean, Julie Benz, Willie Garson, Jordan Seguno, and other actors as guest stars.
"Hawaii Five-0" season 6 episode 15 titled "The Good Soldier" airs on Feb. 19 at 8 p.m. CT on CBS.