'Homeland' Season 6 Spoilers and Updates: What Will Happen to Carrie Mathison's Bipolar Disorder When the Hit Showtime Series Returns in 2017?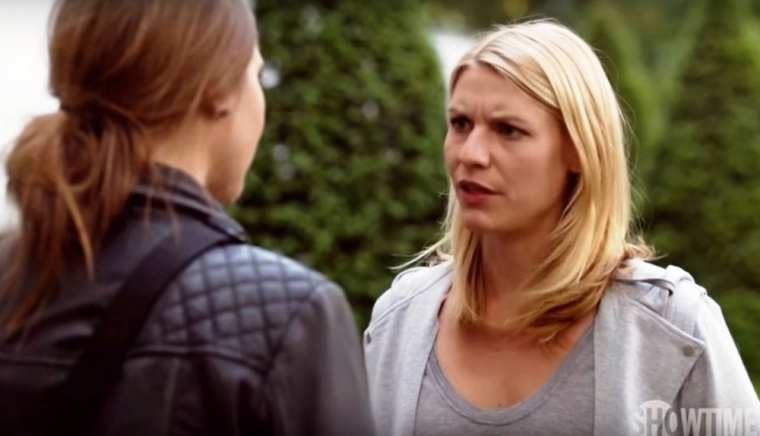 When "Homeland" premiered in 2011 featuring a female CIA agent with bipolar disorder, it earned both praise and criticism for its fictional portrayal of the mental illness. The past seasons saw Carrie Mathison (Claire Danes) struggling with her complicated condition. What will happen to the lead character's mental health when the Showtime cable TV series returns in 2017?
A Good Mental Health for Carrie

Danes, who won Emmys and Golden Globes for the role, hinted in an interview with Variety that Carrie will be in a better place mentally in "Homeland" Season 6. She disclosed that the new installment will see Carrie working as an advocate for the American Muslims who have been mistreated by the local law enforcement since the 9/11 attack.
Danes implied that her character will finally come to grips with her identity after several years of struggling opposing impulses worsened by her bipolar disorder. The 37-year-old actress said Carrie is a rogue spirit by nature and she will figure it out in the upcoming season that she has a bigger and a more demanding calling.
Danes teased that Carrie's outstanding spying ability will manifest in a different way in the sixth season. She stressed that the now ex-CIA agent will be in the game again in a way that she was not in Season 5. She also added that the character will rewrite the rules in her head.
The award-winning actress also hinted that Carrie's personal storyline in the new season is more complex aside from advocating for the accused and unfairly treated Muslims. She revealed that the character is still in denial, but she has bigger agenda than just helping the Muslim community.
Carrie's Bipolar Disorder in the Past Seasons

The depiction of Carrie's bipolar disorder in the hit espionage thriller ignited debates in the past seasons. Mental health organizations, professionals and viewers cannot seem to agree on whether the portrayal of the mental illness in "Homeland" is accurate or sensationalized.
The National Alliance on Mental Illness commended the political drama for depicting mental illness in modern television in a compassionate, clear and responsible manner. The Centre for Mental Health Services also lauded the series for being a good educational piece for people who suffer a mental illness and the general public.
While some praised the series, others lambasted the show for using mental illness as a simplistic plot device. In a GQ article, Bethlehem Shoals, who was diagnosed with bipolar disorder, expressed her frustrations for the inaccurate depiction of the condition.
"Homeland" Season 6 will return to Showtime on Jan. 15, 2017. The hit series has also been renewed for its seventh and eighth season, with the latter as the final installment.