Honor V8 Coming This May, Teased to Sport Dual Camera Setup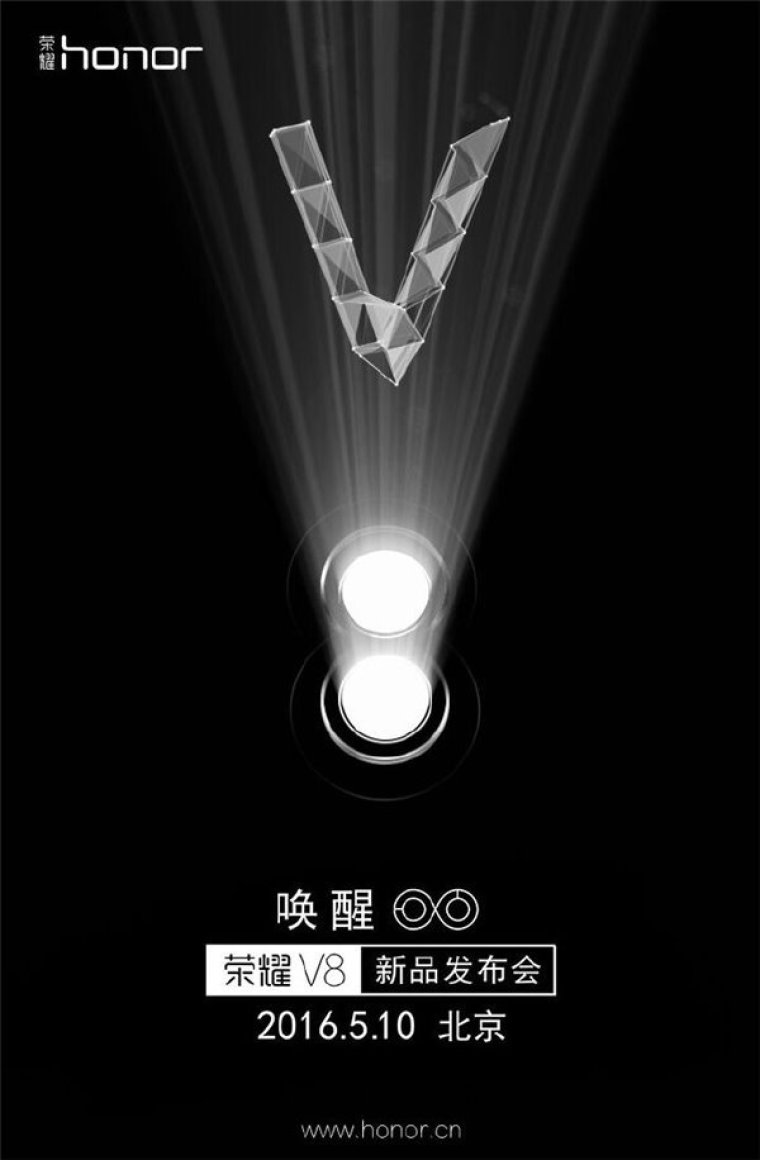 Huawei's sub-brand Honor is going to introduce to the public a new smartphone soon. According to a report by Digital Trends, the Chinese company has released the official teaser image of the upcoming device dubbed as the Honor V8. Although it did not reveal much details, it did drop the launch date which is going to be on May 10, 2016.
Aside from the launch date, the teaser image hinted a feature that will most likely appear in the device. With a picture of two identical rings in the middle and light flashing through it, it seems like the Honor V8 will have two lenses. 9to5 Google detailed that the design looks the same with the ones shown in the Huawei P9 teasers before. This indicates that the Honor V8 may also be getting a pair of cameras at the rear—which means a dual rear camera setup just like the Leica-powered snappers on Huawei's recent flagship.
Android Authority noted that apart from the double rear lenses, nothing has been revealed about its specifications. It's speculated though that the V8 may also carry the same dual 12 megapixel sensors. The difference though is that they may no longer be positioned side by side but stacked vertically. Also, there is no mention of the use of the with Leica lenses. And although none is confirmed yet, it's not a good sign that the mention of Leica is omitted.
Other rumors about the device have been swirling around too. Reports suggest that the Honor V8 will have a thin, solid all-metal body just like almost every other Honor phone. It's also said to be powered with the company's in house HiSilicon Kirin 950 SoC, which is different from the Huawei P9 as it uses the Kirin 955.
Moreover, the Honor V8 may be pre-installed with Android Marshmallow and may be coming with a fingerprint scanner.