'How to Get Away With Murder' Season 4 Episode 15 Spoilers: Is Bonnie Dead? Laurel Leverages Jorge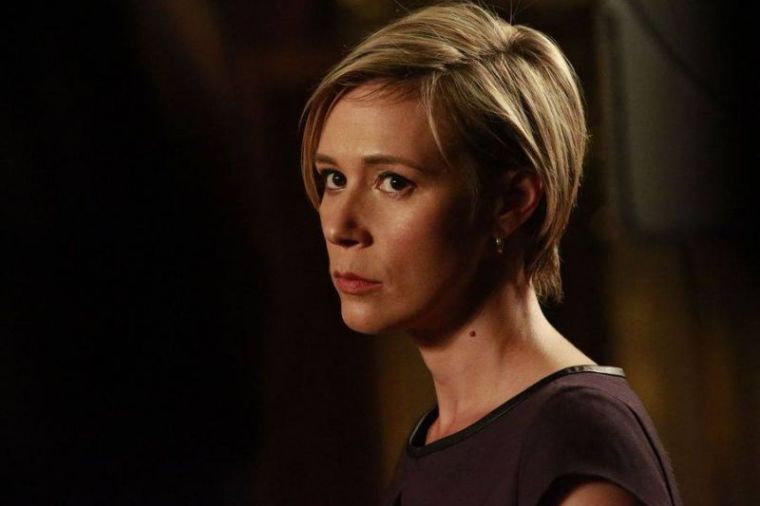 In episode 15 of "How to Get Away With Murder" season 4, everyone will find out whether Bonnie (Liza Weil) is alive or dead. Meanwhile, Laurel (Karla Souza) plays an upper hand against her father.
In the next and final episode of "How to Get Away With Murder" season 4, titled "Nobody Else is Dying," the group will find out if Bonnie is still alive or already dead.
Previously on "How to Get Away With Murder," Nate (Billy Brown) informed Annalise (Viola Davis) that "there's been a car accident" that might have involved Bonnie and her car. The footage of the accident also revealed that there was at least one body taken off from the scene in a body bag.
In the episode 15 promo, Annalise learns from Nate that there might have been "foul play" in the car accident.
There's a chance that Bonnie did die in the car accident, based on the episode listing on The Futon Critic. The listing reads that the Keating group comes to terms with a mysterious death that results in an unsuspected arrest.
Meanwhile, Laurel has her father at a disadvantage when "How to Get Away With Murder" season 4 continues.
In the season 4 finale trailer, Jorge (Esai Morales) demands answers from Laurel of her mother's whereabouts.
"Tell me where your mother is. Did you do something to her? Did you hurt your mother? Tell me!" Jorge angrily tells Laurel over the phone, while the rest of the Keating group listen in on their conversation.
Based on what went down between mother and daughter in their conversation about Wes (Alfred Enoch), Laurel threatened to hurt Sandrine (Lolita Davidovich) after learning that she might have been involved in his death.
Laurel might have done something to Sandrine, which could have triggered Jorge to get angry.
The season 4 finale of "How to Get Away With Murder" will air on Thursday, March 15, at 10 p.m. EDT on ABC.