I'm Angry With God That I'm Still Single; How Can I Get Out Of That?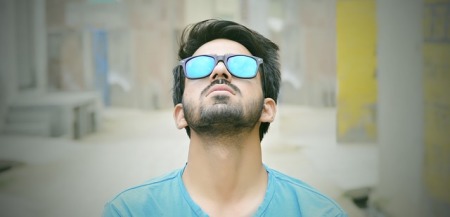 Marriage is very desirable, so desirable that some single men and women just can't seem to wait for it. The idea of having someone to be with them all the time, of being able to love a spouse and be loved by that same person, and of not being left alone for the rest of one's lifetime, all of these make many single men and women who long to marry become angry at God.
Are you single and angry at God for not allowing you to marry yet? If you are, I have an encouragement for you.
Blessed singleness
Many single men and women are angry at God for "denying" them the opportunity to have that once-in-a-lifetime love. They feel like God is withholding from them what is good, and thus doesn't really love them. They feel like God doesn't care.
Maybe you feel that way. Maybe you feel like marriage is an unreachable thing that God hung on top of a tall tree you can never climb. Maybe you feel cursed because your friends are already married, or you see many people younger than you have a spouse, or maybe you've tried to find "the right one" but just can't tie the knot after a million attempts.
Do you feel that way? If you do, let me tell you frankly: you're missing out on what God has intended for you. You're missing out on the good things that being single bring, the things that God had ordained for single men and women to experience.
You're missing out on what I'd like to call "blessed singleness."
Isn't that single blessedness?
I deliberately interchanged the words to specify living a blessed life while still unmarried. Many singles today are in a hurry to get married they simply pass up on the opportunity to know God deeper, involve themselves in the work in God's kingdom, and simply enjoy the opportunity to be without care and focused on what God wants them to do while they are without a spouse:
"He who is unmarried cares for the things of the Lord, how he may please the Lord. But he who is married cares for the things of the world, how he may please his wife." (see 1 Corinthians 7:32-33)
Think about it. The Bible tells us that God gave Adam a wife because it wasn't good for him to be alone (see Genesis 2:18). While many focus on the "it's not good for man to be alone" part, many fail to realize that it was God who thought about and said that. Adam wasn't looking for a wife – he was simply doing his work in the garden without so much as a complaint.
God knows what – who – is best for you
Friends, God knows the right partner for you. When we read Genesis 2:18-23 we can't stop but notice the fact that God thought of giving Adam a partner (verse 18); that God tried to find a suitable partner for Adam among all that He had created but found none (verse 19-20); and that God finally gave Adam a perfect partner, someone especially made for him (verse 21-23).
Look it up. We can't deny that God was the one working to find Adam a wife while Adam worked in the garden God had entrusted to him.
With that, dear friends, I encourage you: If you're single and so desperate to find a spouse, don't be angry; learn to wait on God. He gave Eve to Adam, Rebekah to Isaac, even Ruth to Boaz. These people weren't angry at God, but He gave them a partner perfect for them.
Friend, stop being angry at God because you're still single. He is more concerned about you than you know.