Is Sunscreen Bad For the Environment? Runoff May Be Killing Coral Reefs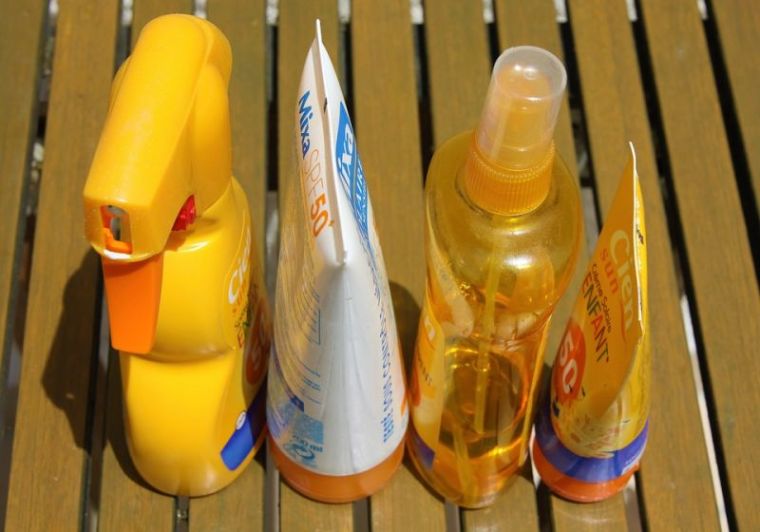 Sunscreen is a summer must-have for a safe and sunburn-free trip to the beach. A chemical found in sunscreen products, however, may have toxic effects on corals and related marine life.
Oxybenzone, or more formally known as benzophenone-3, is an ingredient commonly found in sunscreen products. Recent studies have found that the substance harms corals when sunscreen is washed off while swimming, or through drains and sewage from shower stalls,
Craig A. Downs, Executive Director at the Virginia-based Haereticus Environmental Laboratory, spoke with the International Business Times about the danger that Oxybenzone pose to coral reefs. According to Downs, the chemical has adverse effects on corals, causing damage to the genetic material of the marine creatures.
On adult corals, the substance has been shown to cause bleaching, especially in areas where plenty of sunlight can reach the coral reef. The chemical also causes deformities in juvenile corals.
It's not only corals that are affected, according to the data collected by Downs. Oxybenzone is also implicated as a possible mutagen in sea urchin and fish embryos, causing damage to their genetic material, leading to abnormalities.
Based on these results, a ban on sunscreen products that contain oxybenzone is currently under study by the Hawaii Senate, according to Haereticus Lab.
Oxybenzone from sunscreen products is shed into waterways when beach-goers wearing some sunscreen products take a shower. It is also being released into the oceans by the swimmers themselves.
While the amount of sunscreen, when applied to one person, seems negligible, the substance quickly adds up. "The amount of sunscreen is quite large," Downs said, supporting his claim with data from Hanauma Bay near Honolulu, Hawaii.
According to the information provided by Downs, about 68,255 kilograms of sunscreen product makes its way into the bay waters every year.
Downs recommend avoiding sunscreen formulations that contain oxybenzone, octinoxate and octocrylene. At the same time, lotions will contribute less to the sunscreen runoff compared to spray-on products.