Jeremy Lin is Teaming up with a Marvel Superhero: Brooklyn Nets Point Guard to Appear in 'Totally Awesome Hulk' Series this December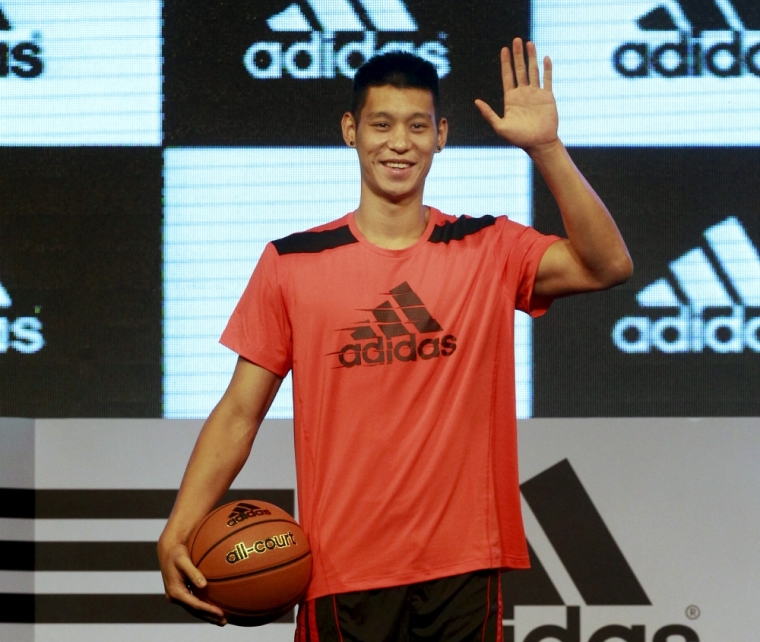 Linsanity is coming to the pages of Marvel Comics. The writer of "Totally Awesome Hulk" series unveiled that Brooklyn Nets point guard Jeremy Lin will make an appearance in an issue this December.
Lin's Team-up with the Hulk

Marvel Comics writer Greg Pak revealed to Scott Rosenberg of amNewYork Entertainment that Lin will make his debut on the superhero comics this September. He disclosed that he will write the issue with Luke Ross and Bernard Chang as illustrators.
Pak, a self-confessed fan of the Asian-American NBA star, narrated that he came up with the idea four years ago after Lin led the New York Knicks to a seven-game winning streak and ignited the Linsanity euphoria. The New York-based writer stressed that he thought it would be cool for the biggest Asian-American superhero to meet NBA's biggest Asian-American player.
Marvel Comics' "Totally Awesome Hulk" currently features a Korean-American named Amadeus Cho as the titular character. Cho is the successor of the mantle of the Green Goliath from Dr. Bruce Banner, "The Incredible Hulk" from the 1970s television shows and the widely popular Marvel Cinematic Universe.
The Storyline

Pak described Cho as a genius yet "ridiculously cocky" superhero because he thinks he can be the best Hulk ever. The writer said that the new Hulk still has a lot of lessons to learn as a superhero and Lin's comic incarnation will teach him one of those lessons.
Pak revealed that the December issue of the comics will pick up when Cho is at a low point for getting notoriety. He said that the badass green superhero will eventually meet Lin and team up with him for some soon-to-be-revealed reasons.
The Marvel Comics writer teased that the characters will have some interesting conflicts along the way, with Cho being acquainted to handling things on his own and Lin being used to teamwork. He added that Cho will learn something from Lin as the story progresses.
Beyond the Superhero Storyline

Lin, who inked a three-year multimillion contract with the Nets in July, said that it is both an honor and a cool opportunity to become a part of the comics' storyline. Aside from the honor, the 28-year-old point guard said he is happy Marvel is making genuine efforts to add diversity to its popular superheroes and their origin stories.
According to Marvel Comics editor-in-chief Axel Alonso, Lin's appearance in the comics is among Marvel's key moves toward building diversity. He explained that they wanted readers to see their reflection in the Marvel characters.