Jeremy Lin Net Worth 2016: How Rich is the Brooklyn Nets Point Guard After a Nice Bounce-Back Year? NBA Salary & Endorsement Deals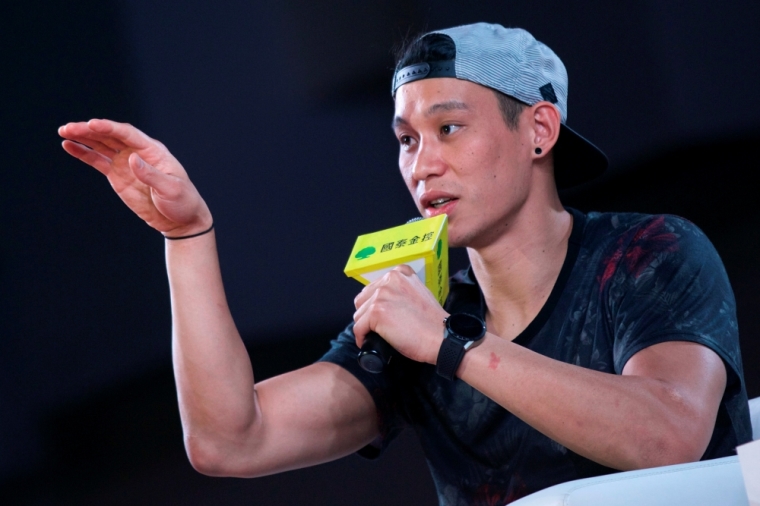 Jeremy Lin resurrected his NBA career last season after he averaged 11.7 points, 3 assists and 3.2 rebounds as a backup point guard of the Charlotte Hornets. After a nice bounce-back year in the league and a multi-million deal with the Brooklyn Nets for the 2016-17 NBA season, how much is he worth now?
NBA Salary & Endorsements

Per Forbes, Lin earned a total of $18.9 million this 2016, his biggest income since he started the league. The Hornets paid him $14.9 million in salary as part of the back-loaded three-year $25-million contract he inked with the Houston Rockets in 2012.
Moreover, the 28-year-old NBA star earned $4 million from his endorsement deals with Adidas and Tag Heuer. He also generated income from his appearances in Asia.
After inking a multi-year contract with the Nets, Lin's net worth is expected to remain the same. According to Spotrac, the NBA star inked a three-year $38.3-million deal with the Nets, which means he will receive a yearly average salary $12,766,667.
Under the NBA rules, Lin will receive a salary of $11,483,254 in the 2016-17 NBA season. His salary is expected to rise to $12 million in the 2017-18 season and $12,516,746 in 2018-19 season. He can opt out of the contract in the third year.
Underpaid

Lin had the potential to rake dollars from other teams during the free agency period but he opted to sign with the Nets for bigger reasons. According to Ananth Pandian of CBS Sports, Lin could be called underpaid for his contract with the Nets. He cited that Lin's deal costs less than what the Milwaukee Bucks paid Matthew Dellavedova, who will continue to take a bench role in the upcoming season.
Despite bigger offers from other team, Lin decided to sign with the Nets for a starting role as point guard. He also wanted to reunite with coach Kenny Atkinson, his former assistant coach during his stint with the New York Knicks.
Passing Up Millions

It is not the first time that Lin refused to cash in on his NBA career and popularity. In an interview with Los Angeles Times in 2014, the Harvard University graduate revealed that has been turning down lucrative endorsement deals since he rose to fame with the Knicks in 2012.
Lin shared that his off-the-court earnings would have been way more than his NBA salary. He said that he turned down almost everything because he believed his purpose is to play basketball, play better and play to glorify God. He added that the lucrative deals are tempting but his earnings are secondary to his primary job.