Jeremy Lin Reveals Proverbs 16:3 is His Favorite Bible Verse for 2016-17 NBA Season: Brooklyn Nets Point Guard Gives Prizes, Answers Questions at 4th Annual Fan Appreciation Event [VIDEO]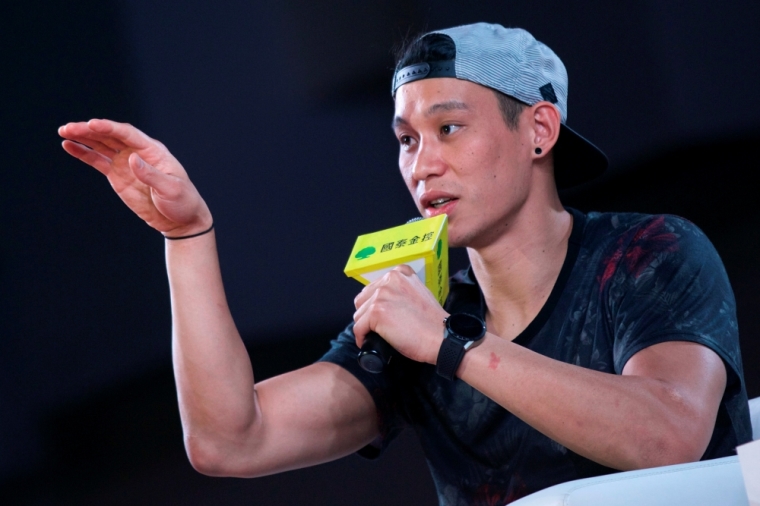 Jeremy Lin kicked off his 4th Annual Fan Appreciation Event on Sept. 14 by giving away free autographed merchandise and answering questions via Facebook Live. The Brooklyn Nets point guard made interesting revelations including his favorite Bible verse for the 2016-17 NBA season.
Proverbs 16:3

During the Facebook Live broadcast, a fan asked Lin about his favorite Bible verses when it comes to faith. The 28-year-old NBA star, who is known for his public expression of Christianity, answered that his favorite Bible scripture varies every year because he feels like he has been going through different stages.
Lin disclosed that his favorite Bible verse for the 2016-17 NBA season is Proverbs 16:3. "Commit to the Lord whatever you do, and he will establish your plans," the Ivy League point guard stated. He explained that he loves the bible verse because he considers his new journey with the Nets as "a clean slate, a fresh start, a new beginning."
It can be recalled that the Asian-American basketball player inked a three-year multimillion deal with the Nets in July. He had an impressive bounce-back year last season after he accumulated an average of 11.7 points, 3.2 rebounds and 3.0 assists as secondary point guard of the Charlotte Hornets.
Missing the New York Knicks' Fans
Lin reminisced his old Linsanity days when a fan asked him about the thing he misses most about the New York Knicks, his team in the 2011-2012 NBA season where he catapulted to fame. The new starting point guard of the Nets quickly answered that he misses the fans.
Lin narrated that his favorite shot with the Knicks took place during their game with the Los Angeles Lakers at the Madison Square Garden. He recalled hearing the loudest cheers from fans after making the shot. He stressed the cheers were so loud that he felt like hovering off the ground.
Missing his California Home

Lin also revealed to his fans that he is currently living in a Brooklyn apartment near the training facility of the Nets. When asked what he misses most in California, the NBA star said he misses his family and the feeling of being at home.
Aside from being vocal about his Christian faith, the Harvard graduate is also proud of his close ties with his parents and siblings. In a recent interview with CCTV-5, he attributed his NBA success to his family who encouraged him to persevere in playing basketball amid Asian-American stereotypes in the sport.