Jeremy Lin Sports New Haircut in Honor of His Nephew [VIDEO]: Will Brooklyn Nets Point Guard Prove in 2016-17 NBA Season That He is More Than Just a Player With Bold Hairstyle?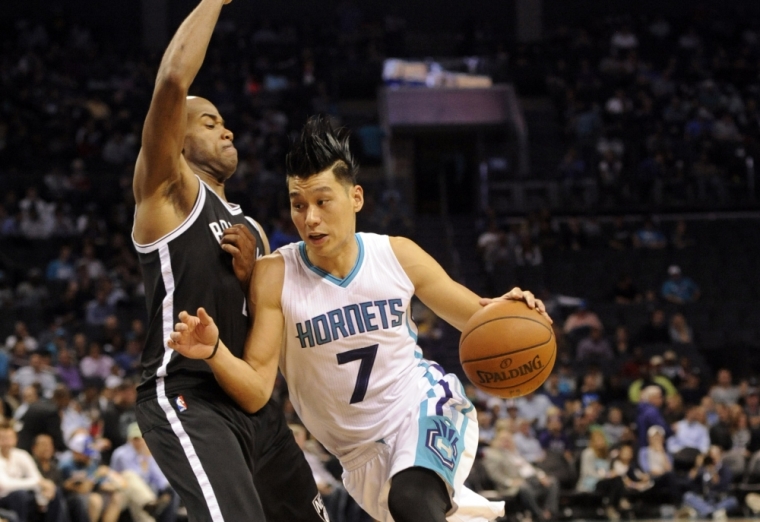 Jeremy Lin's ever-changing hairstyle has attracted social media attention in the past years. Ahead of the 2016-17 NBA season, the 28-year-old point guard of the Brooklyn Nets is back with a new haircut to honor the newest member of his family.
Lin's Latest Haircut Update

Lin introduced his new hairstyle in a video he posted on Instagram. The NBA star captioned the video that he dedicates his latest haircut to his newborn nephew Jaden Peter Lin. The short clip shows the Harvard graduate sporting a man bun with intricate details.
Lin has rocked a bevy of eccentric hairstyles since he signed with the Nets. These included braids, a Mohawk and a bun.
The NBA star told Complex last month that he has always wanted to don a bunch of different hairstyles. He said that he started experimenting with his hair during his stint with the Charlotte Hornets and he is planning to do more with the Nets.
According to Tj Porreca of Nothin But Nets, Lin's hairstyles became the center of fan discussions this offseason and turned the secondary storyline to his latest ventures with the Nets. He added that it would not be surprising if the NBA star's bold hair designs will continue to become a fun storyline among fans in the upcoming season.
Will Lin Do More Than Just Sporting Attention-Grabbing Hairstyles?

Lin is the Nets' prized acquisition this offseason and he has a lot to prove in the incoming season as a starting point guard. These include showing to the NBA community that he is more than just an NBA player with a bold hairstyle.
Timothy Palladino of Nothin But Nets wrote that an interesting and entertaining season awaits Lin who rose to fame as "Linsanity" with the New York Knicks in 2012. He said that the NBA star certainly makes the Nets look better.
Palladino opined that the acquisition of Lin comes with both negative and positive sides. He stated that the Nets have been losing fans in the past years due to horrible playing and Lin is the key to gain them back. He added that the point guard should live up to the hype in order to expand the team's fan base.
Palladino believed that things can go wrong if Lin will have a cold start and will not push the team in winning many early games. He stressed that the NBA star should get off to a hot start in order to continue luring and engaging fans.