Duggar Family News: Jill Duggar and Derick Dillard 'Settling in Back Home' With Baby Israel
Less than one week after giving birth to baby Israel David, Jill Duggar and her husband, Derick Dillard are back at their home and the "19 Kids and Counting" couple took to Instagram on Saturday night to inform their fans how they're doing now that they are parents.
Derick posted a picture of him with his wife.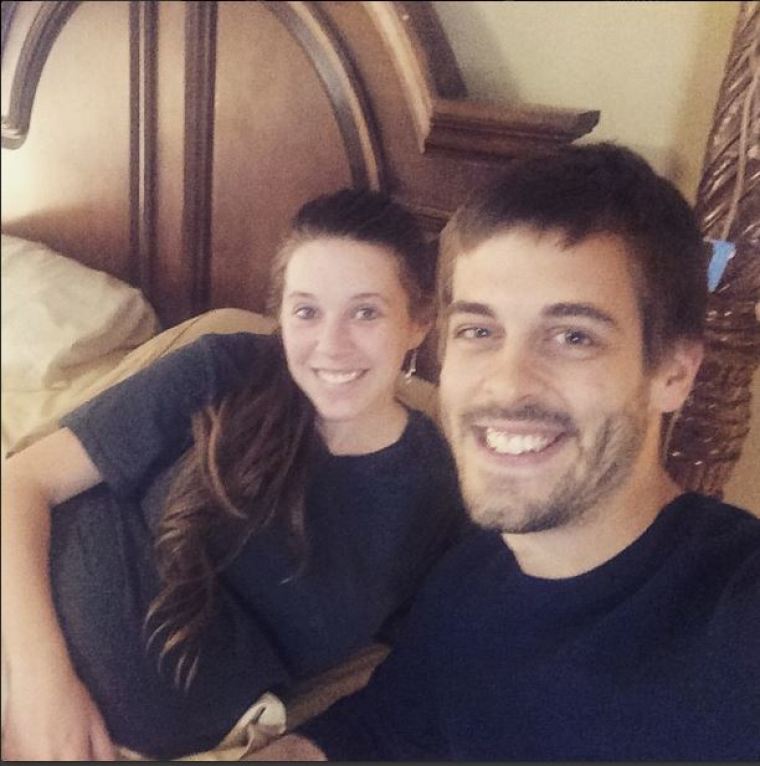 "As Jill and I are settling in back at home after the birth of our firstborn, we wanted to thank everyone for the amazing support we've received from so many during this time. Your thoughts and prayers mean so much to us. We love you all! #Blessed #Grateful," the caption read.
The couple greeted baby Israel on Monday, April 6 in a hospital. Less than 24 hours later, the family debuted pictures of their son online.
"He's a beautiful baby boy!" Jill wrote on Instagram. "So thankful to God for this handsome guy!"
Grandparents Jim Bob and Michelle Duggar also took to social media to share their excitement over their new grandson.
"What a blessed time this is as we welcomed our new grandbaby little Israel into the world," Michelle posted on Facebook. "We are just so thankful for our friends and those out there who have been praying for our family."
Meanwhile, Jill revealed to People Magazine that Derick is a natural at being a father.
"He's doing amazing at being a dad," Jill said of her husband. The 23-year-old also shared that Derick is already a "pro" at burping baby Israel and that he gave him his first bath.
"I have a real steep learning curve," Derick told People, "but I think I'm catching on fast!"