Jill Duggar Talks C-Section Recovery, Praises Husband Derick Dillard as 'Best Hubby and Papa'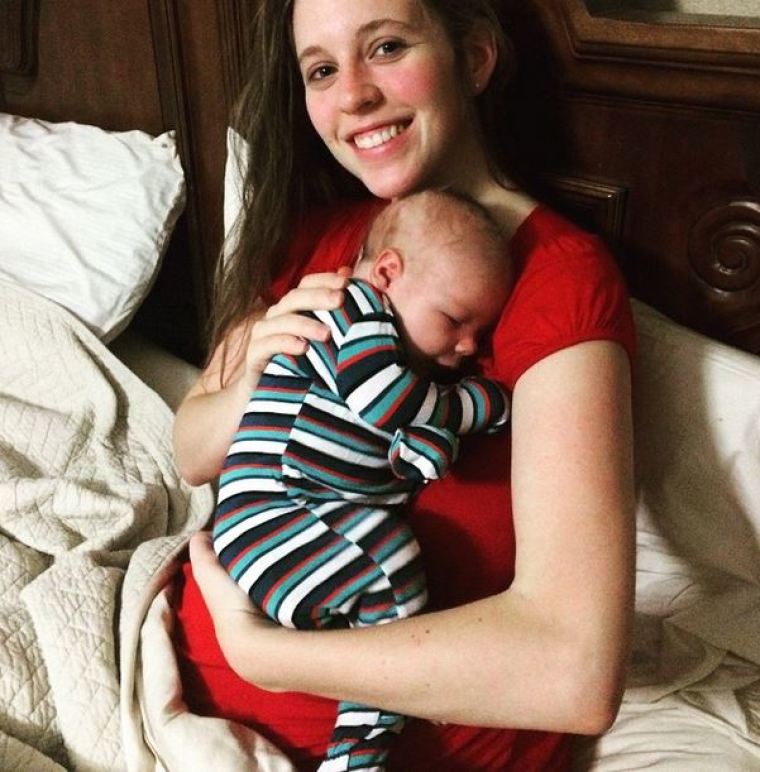 It's been three weeks since Jill Duggar gave birth to her son Israel David, and the "19 Kids and Counting" star previously revealed how things didn't go as planned with the birth—she endured 70 hours of labor before having a cesarean section.
Now, Jill is doing her best to recover as she tells People, "I am getting better. I am still recovering. I am trying not to overdo it."
Jill says that she has been without pain medication since the first week after having baby Israel via C-section because she wants to be sure she knows "how my body feels so I'm not overdoing it."
"One day I felt really good and I did too much that day and the next day, I paid for it," she shares. "The pain around my incision depends on what I've done that day and if I've rested enough or not."
As she and husband Derick Dillard, 26, settle into new parenthood, Jill, 23, says she is still adjusting to being a new mother.
"I am so grateful for the help of my family," she says. "I have had one of my sisters, my mother or Derick's mother here with me most of the time now that Derick has gone back to work. It really is a blessing to have family close by to reach out to."
Jill also credits her husband for being a big help, as she recently took to Instagram to share a new picture of Derick carrying Israel. She captioned the shot, "I'm forever in [LOVE] with you! You're the best hubby and papa! I'm so blessed!"
"Thank you for loving God with all your heart, soul, mind, and strength," she added. "I'm your greatest admirer!"
In the same post, Jill shared some advice for other couples: "Ladies, we must continue to uplift our men in prayer. They need our support and respect!"
For the men, she wrote, "Fellas, be the servant leader your wife will admire! She needs to hear how much you love her…& not just weekly…let her know every day!"
"We are far from perfect," she continued, "but my sweet Derick goes above and beyond 'to love and cherish' me! Thank you babe for all you do!"