Jim Caviezel Expected to Reprise His Role as Jesus Christ in 'The Passion of the Christ' Sequel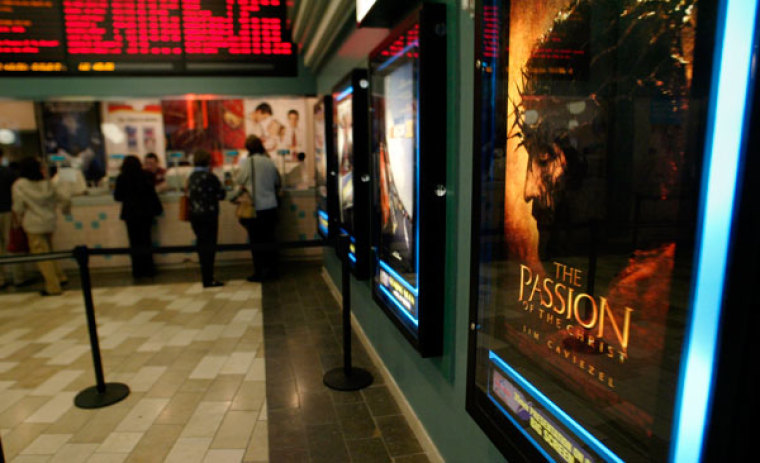 Jim Caviezel is expected to reprise his role as Jesus Christ in an upcoming sequel of "The Passion of the Christ" that will be titled "Resurrection."
Caviezel played the same role in the 2004-released film that was directed and co-produced by Mel Gibson.
Recently, Caviezel's representatives confirmed to The Hollywood Reporter that the actor was currently in talks to be part of the second movie.
While other details about the film are tightly under wraps, the actor has already provided insight on what to expect from the upcoming movie, raising the expectations of moviegoers and fans of the first film.
"I won't tell you how he's going to go about it," Caviezel recently told USA Today. "But I'll tell you this much: The film he's going to do is going to be the biggest film in history. It's that good."
The making of "The Passion of the Christ" sequel was confirmed over a year ago. In 2016, THR exclusively gave several details on the movie's pre-production stage and revealed that Randall Wallace had started writing the sequel together with Gibson.
Wallace is also known for writing "Braveheart" for which he was nominated for a Golden Globe and an Oscar award for the best and original screenplay categories.
While official details are scarce, there are hints available on what might unfold in the upcoming movie based on several previous interviews of Gibson.
In November 2016, while talking to Deadline, Gibson talked about how "Resurrection" would go down. He revealed that the movie would focus on the events that followed right after Jesus Christ's crucifixion, as the title obviously suggests.
"Sort of a sequel, that moves on from the Resurrection, but jumps back before, after, back to the Old Testament. The Old Testament is a pre-figurement of everything and the New...you can correlate them in an uncanny way," Gibson said.
Meanwhile, in another interview at "The Late Show with Stephen Colbert," Gibson also briefly talked about how they were going to approach the narrative of "Resurrection."
When Colbert asked who were the bad guys in the sequel, Gibson hinted: "They're in another realm." The director also teased that the movie could tackle what happened in the three days that Jesus Christ succumbed to death before being resurrected.