'Jurassic World 2' Update: Will Claire Dearing Become the New Protagonist?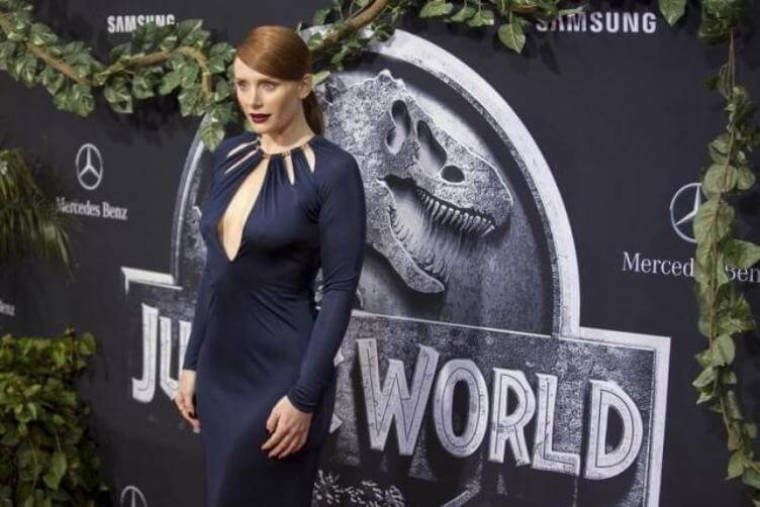 "Jurassic World 2" may feature a new protagonist in the form of Claire Dearing as Owen Grady takes the backseat in the upcoming sequel.
Recent reports indicate that Owen Grady (Chris Pratt) might take up a smaller space in the spotlight to make way for the growth of Claire Dearing (Bryce Dallas Howard). The actress also revealed that her character will be a completely different person in "Jurassic World 2," Movie News Guide reports.
In the first movie, Claire transformed from a workaholic woman into a protective aunt who launched into action to save other people. Speaking to E! Online during the Sundance Film Festival, Howard revealed that her Claire will undergo a lot more changes in "Jurassic World 2" and the sequel after that, the report relays.
At first, Claire's world revolved around her work and her responsibility to run the gigantic dinosaur theme park. However, she jumped into action when the dinosaurs began harming and eating people. She even went to great lengths to protect her nephews, whom she virtually had no time to care for at the beginning, according to Movie Pilot.
Director Colin Trevorrow confirmed Howard's revelation and explained that Claire is the character who will experience the most growth in the movie franchise. Trevorrow, who will take on the role of writer for "Jurassic World 2," teased that Claire and Owen will be on a mission to address the trail of problems that stemmed from what happened in the first film.
"Claire is the one who evolves the most over the trilogy, it's her story that mirrors this changing world. Owen has shit to deal with. The two of them opened Pandora's Box in Jurassic World," Trevorrow told Collider in an interview last year. "And each of them are responsible for different elements of it in different ways, and I think the way that these characters are connected to the circumstances of what's happening it's different than the previous films."
Aside from Claire's transformation, another thing to look forward to is the new setting for the movie. Trevorrow revealed that they will do away with the theme park setting for the upcoming sequel.
In an interview with Wired, Trevorrow hinted that the dinosaurs created could be weaponized and used for other purposes. He opened the possibility of 15 other entities worldwide who could make dinosaurs.
"Jurassic World 2" is set to premiere in theaters on June 22, 2018.